Telecommunication Services in Hinton
Hinton's Leading Telecommunications System Integrator
Tridon Communications - Hinton
101-506 Carmichael Lane
Hinton, AB T7V 1S8
Tridon Communications - Telecommunication Systems Integrator
Tridon Communications has been an Authorized Motorola Dealer for many years, and we are pleased to be able to service customers from our Calgary location. We have a wide selection of products, such as two-way radio systems or TELUS cellular phones that can help your business stay connected with the world around you in innovative ways. Please feel free to contact us so one of our expert staff members can answer all your questions about existing services and wireless broadband plans – whether it's Telus cellular phone plans or vehicle cell boosters needed when travelling through rural areas where coverage may not exist.
Tridon Communications has been the leading telecommunications system integrator in Alberta for 40 years. Tridon offers a wide range of services including design, repair and maintenance to their clients all over Western Canada. Professional technicians with factory training are always available for assistance so you can make an informed decision about your new communications setup or how best to maintain it overall.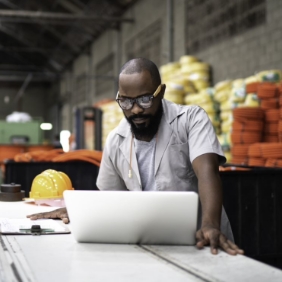 Tridon Communications is dedicated to supplying communications solutions to western Canada's industries, and we have been since 1981. We started in our hometown, Fort McMurray, before growing our business to include locations in Athabasca, Calgary and Edmonton.
We believe in local. We employ well over 100 Albertan's and hire directly from world-class local institutions like the Northern Alberta Institute of Technology and the University of Alberta. We live here, play here, and Albertan businesses have supported our growth, helping us become what we are today. That's why it's our duty and our privilege to give back to the community.
Tridon Communications Technology Partners