2 way radio rental solutions that increase safety and improve efficiency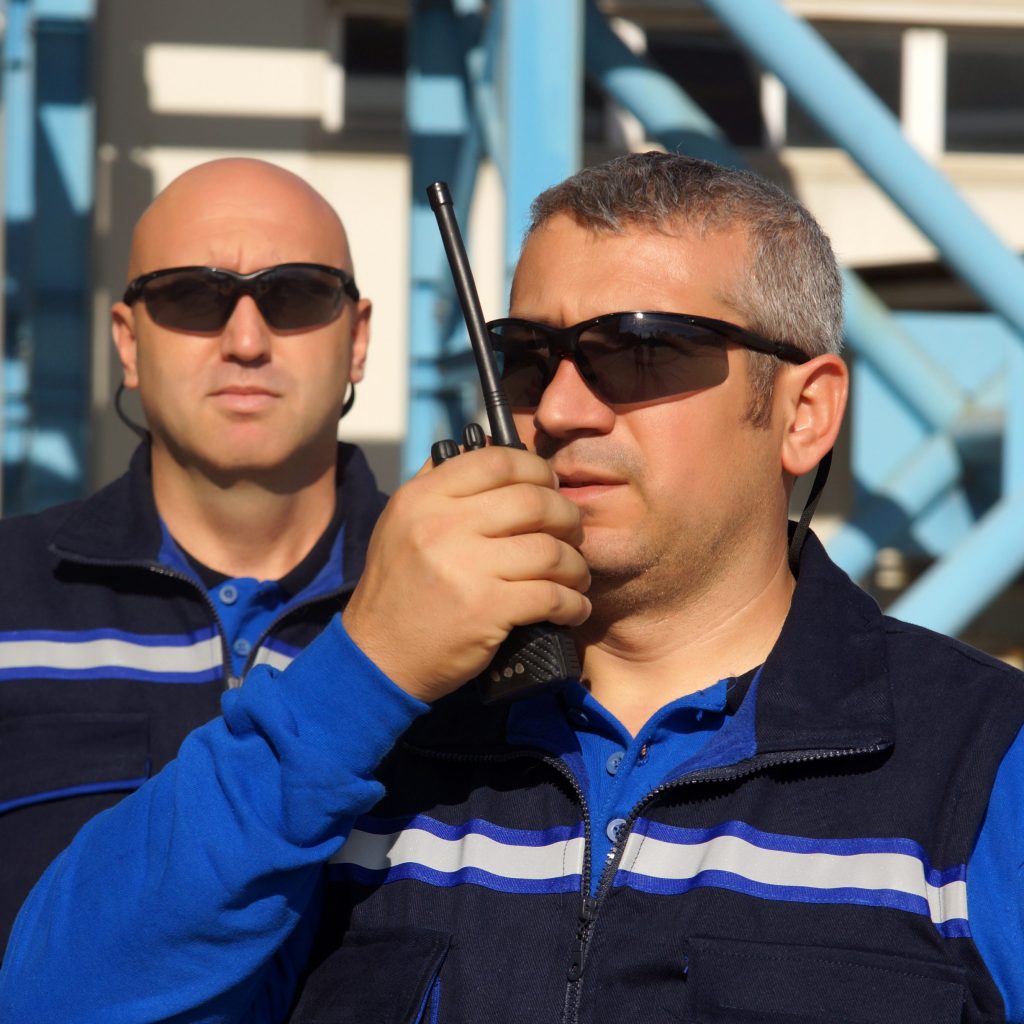 Tridon's two way radio rentals are the ideal solution for keeping your team connected on a project. We take care of maintenance, storage, programming, and deployment. All you have to do is use them to communicate and get the job done safely. We understand that the communication needs are different from one job to the next. That's why our team will customize each two way radio rental solution to meet your project-specific needs. By working with leading manufacturers like Kenwood and Motorola, we can provide your team with the mobile and handheld radios they need, no matter the scale of the project. Whether it's hundreds of CSA-approved, intrinsically safe, portable radios for a refinery turnaround or a single, truck mounted, mobile radio for a trip down a resource road, we have your team covered. Contact us to secure your industrial two way radio rental.
TRIDON TWO-WAY RADIO rentals
Tridon has thousands of portable and mobile (handheld and truck) radios and accessories in our rental inventory. With these two-way radios on hand, our Rental Technicians can prepare and deploy a rental request the same day it is made. These are just some of the rental radios we have available.
CSA Intrinsically Safe Portable Radios
Specifically designed for use in hazardous environments like refineries, mines, pulp and paper mills, chemical plants, and water treatment facilities just to name a few. These radios will let your team communicate safely in the toughest industrial environments.
Rugged, Weatherproof, VHF, and UHF Portable Radios
Your team works in tough, dirty environments – indoors and outdoors – and they need handheld radios that can stand up to all the conditions they do. Our rental radios can do just that.
Mobile, Vehicle-Mounted, Two-Way Radios
Whether it's for a trip down a resource road or a full-scale Oil Sands mine operation, your trucks need radios to get the job done. Our rental radios are here when you need them.
Reliable, Durable, VHF and UHF Handheld Radios
If you're team needs simple, user-friendly, handheld radios for a convention, fair, festival, or tournament, call Tridon. We can provide the rental radios that will make your event a success.
FEATURED MOTOROLA RENTAL RADIOS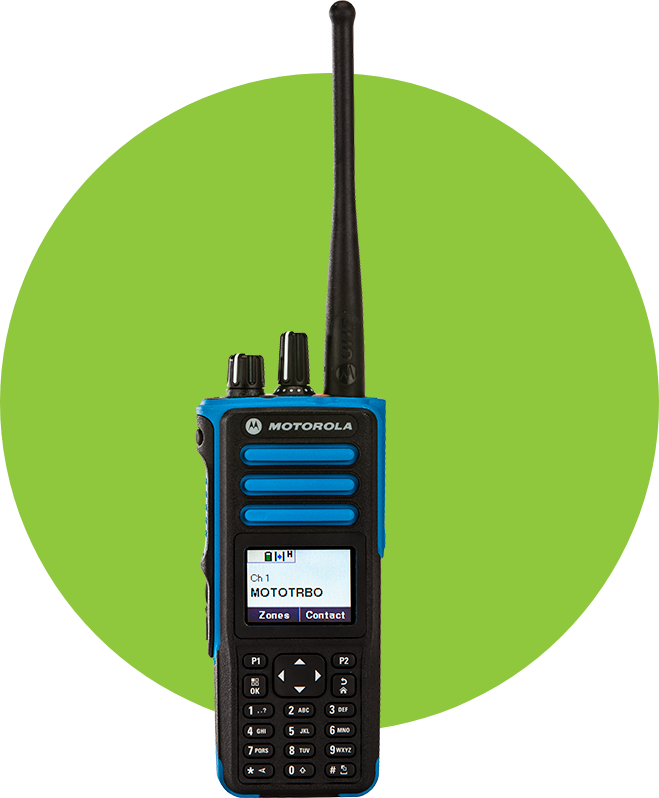 Motorola XPR 7580 Intrinsically Safe UHF Portable Radio
Keep your team connected while the work in hazardous environments. The XPR 7580 is rugged, durable, and built for intrinsically safe communication.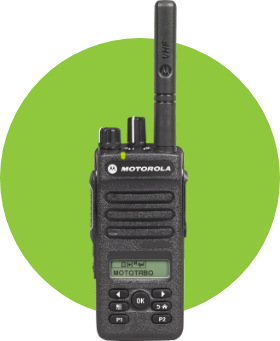 Motorola XPR 3500e UHF/VHF Portable Radio
Durable, rugged, and built to thrive in a noisy, dirty, and demanding work environment. Available for rent in VHF or UHF.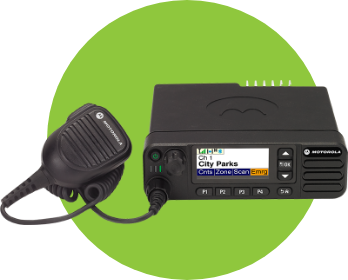 Motorola XPR 5580e Mobile Two-Way Radio
With a backlit color display and easy to use keypad, the XPR 5580e mobile radio will keep your fleet of trucks connected, be it on resource roads or the job site.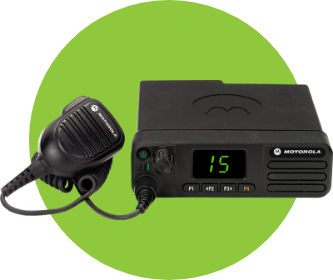 Motorola XPR 5380e Mobile Two-Way Radio
Easy to operate and packed with features, the XPR 5380e is an effective rental radio solution for keeping your fleet connected with dispatch and other drivers.
FEATURED KENWOOD RENTAL RADIOS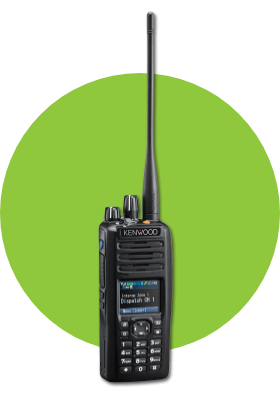 Kenwood NX-5200/5300/5400 Series Intrinsically Safe UHF Portable Radio
Get coverage of the entire facility floor. The panoramic perspective offered by the Optera 360° will put you in the middle of the action, allowing you observe activity from every angle.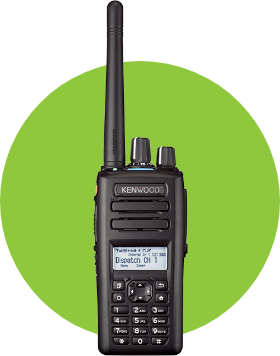 Kenwood NX-3200/3300 UHF/VHF Portable Radio
Available with and without a keypad and backlit screen, the rugged NX-3000 Series can easily keep managers connected with teams on the job site.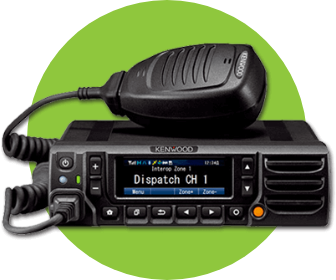 Kenwood NX-5700/5800 /5900 Mobile Two-Way Radio
With the ability to transmit in both analog and digital, the NX-5000 series will keep your drivers connected with dispatch on the road and on site.