Tridon Trusted Technology Partners
Your Telecommunications System Integrator
Tridon Leading Technology Partners
At Tridon, our mission is to provide wired and wireless telecommunications solutions that add to the success of your projects by first understanding your goals and challenges, and then working together to realize success.
Before suggesting a solution or product, Tridon's team of Account Managers, Service Technicians, Tower Technicians and Communications Engineers will work with you to build that understanding. We will present you with options and then implement the solution that you choose. Equipment lists, engineered system design, customized programming and installation are just a few of the services we will offer to ensure your communications works as expected from Day One.
We are proud to partner with the following top tier manufacturers when building your customized solution.
Tridon Technology Partners

Every day, our enterprise and public safety customers rely on effortless and reliable communications to keep business thriving and communities safe. They call it their lifeline. At Motorola Solutions, we not only build that lifeline – with mission-critical services, software, video and analytics, backed by secure, resilient land mobile radio communications – we advance it every day through our commitment to innovation. Our drive for continuous innovation and partnership with our customers enables them to be ready – in the day-to-day moments, and in the moments that matter most.

By designing, developing and manufacturing AI-powered security solutions, Avigilon's mission is to deliver innovative products that help keep people and communities safe. From security cameras to video analytics, access control solutions and cloud services, their complete solutions have been installed at thousands of customer sites around the world, empowering clients to proactively protect what matters most.

Pelco is a global leader in the design, development, and manufacture of predictive video security solutions, including video surveillance cameras, video management and recording systems, security software, and aligned services.

Kenwood Communications has helped us support our clients with two-way radio solutions ranging from mobile radios for trips down resource roads to wide-area radio systems connecting hundreds of mobile and portable radio users. Today, their selection of intrinsically safe (IS), non-IS, and public safety solutions help keep our clients safe, connected, and focused on the mission of the day.

Rajant was established in October 2001, after founders Robert Schena and Paul Hellhake recognized the significant shortcomings in traditional wireless mesh technology, particularly when it came to mobile voice and data networks used by first responders. The Rajant team envisioned a new, more robust mesh technology that would allow these networks to be fully mobile and mobility-enabled, and operate reliably in even the most demanding environments. Enter the Rajant Kinetic Mesh® network.

In 2012, Verkada's founders experienced first-hand the shortcomings of enterprise video security. They wondered why the "state-of-the-art" enterprise systems available at that time lagged behind the progress seen in the consumer space, where someone could buy high-end cameras with cloud-based software to protect their home. In 2016, Verkada was born.

Founded in 1999, Redline earns customer confidence by demonstrating technological superiority, a genuine interest in their partner's success, and a lower total cost of ownership It's why hundreds of businesses worldwide rely on Redline to engineer, plan and deliver secure and reliable networks for their M2M, voice, data and video communications needs. From harsh deserts, to frozen Alaskan slopes or a busy city, Redline and Tridon are out there with you.

CommScope shapes the networks of the future. From material design through to solving the most complex of architecture or bandwidth challenges, our unmatched expertise in copper, fiber, wired and wireless infrastructure underpins the networks of today and makes ready the networks of tomorrow. Enabling 5G, private networks and Gigabit speeds everywhere – CommScope is always anticipating what's next, to ensure you're always ahead.

For more than 100 years, Belden has been a leader in the design and manufacturing of insulated wire, cable and related products. Since then, Belden has transformed itself from a cable company to a signal transmission solutions provider with a complete product portfolio including cable, connectivity and networking products.

Corning is one of the world's leading innovators in materials science, with well over a century in business, creating life-changing inventions. Corning applies its unparalleled expertise in glass science, ceramics science, and optical physics, along with its deep manufacturing and engineering capabilities, to develop category-defining products that transform industries and enhance people's lives. Corning succeeds through sustained investment in RD&E, a unique combination of material and process innovation, and deep, trust-based relationships with customers who are global leaders in their industries.

Kantech was founded in 1986 as part of Tyco Security Products. They design, market and supports integrated access control technologies that are ready to use right out of the box. Kantech's solutions provide a compact, entry-level solution for smaller businesses while the EntraPass access control software combines with the powerful KT-300 or KT-400 door controllers to provide enhanced capabilities for enterprise scale applications. For additional convenience and security, Kantech solutions can easily link to American Dynamics Intellex digital video management systems to provide an integrated access control and video solution. Kantech also offers out-of-the box integration with intrusion detection and telephone entry systems. All managed from a unified software package.

Hammond started in a backyard workshop in 1916 located in Guelph, Ontario, Canada. In 1917, the original company known as O.S. Hammond and Son was established in Guelph. O.S. Hammond and Son began making tube radio sets, battery chargers and other related products between 1919 and 1927. In the early 1930's Hammond became the first company in Canada to manufacture a line of 2-post racks and a narrow cabinet to support the growing broadcast and communications industries. The explosive demand for electrical products of all kinds during the 1950's and 1960's created many opportunities for new products and diversification. During these years Hammond became a leading supplier of transformers, racks and cabinets as well as enclosures for the electrical and electronic industries.

Ciptor is an authentication and identity experience agency, purpose-built to help cybersecurity and technology leaders secure the dots of the authentication journey. Ciptor is one of the largest independent cybersecurity agencies in the authentication industry with offices in Europe, Turkey, Southeast Asia, and the United States. While our focus has evolved over the years, one thing has remained constant; we exist to help organizations with their No1 security problem; stolen login credentials.

RealWear's assisted reality tools enable frontline workers to view and share documents, diagrams, photos, and video, all while keeping their hands and field of view free for the work. Leading software companies have optimized their applications, enabling workers to virtually connect and collaborate with remote experts as though working side by side, and to follow complex work procedures or remotely complete audits or inspections. Voice-controlled, simple commands – even in high noise environments – allow workers to intuitively navigate critical applications, documentation, and functions. The only wearable purpose-built as ruggedized, RealWear is fully compatible with worker PPE, and features the only "all shift" battery life available. Professional grade and designed for commercial use, RealWear solutions fully integrate with enterprise-class software, security protocols, and with a variety of device management solutions.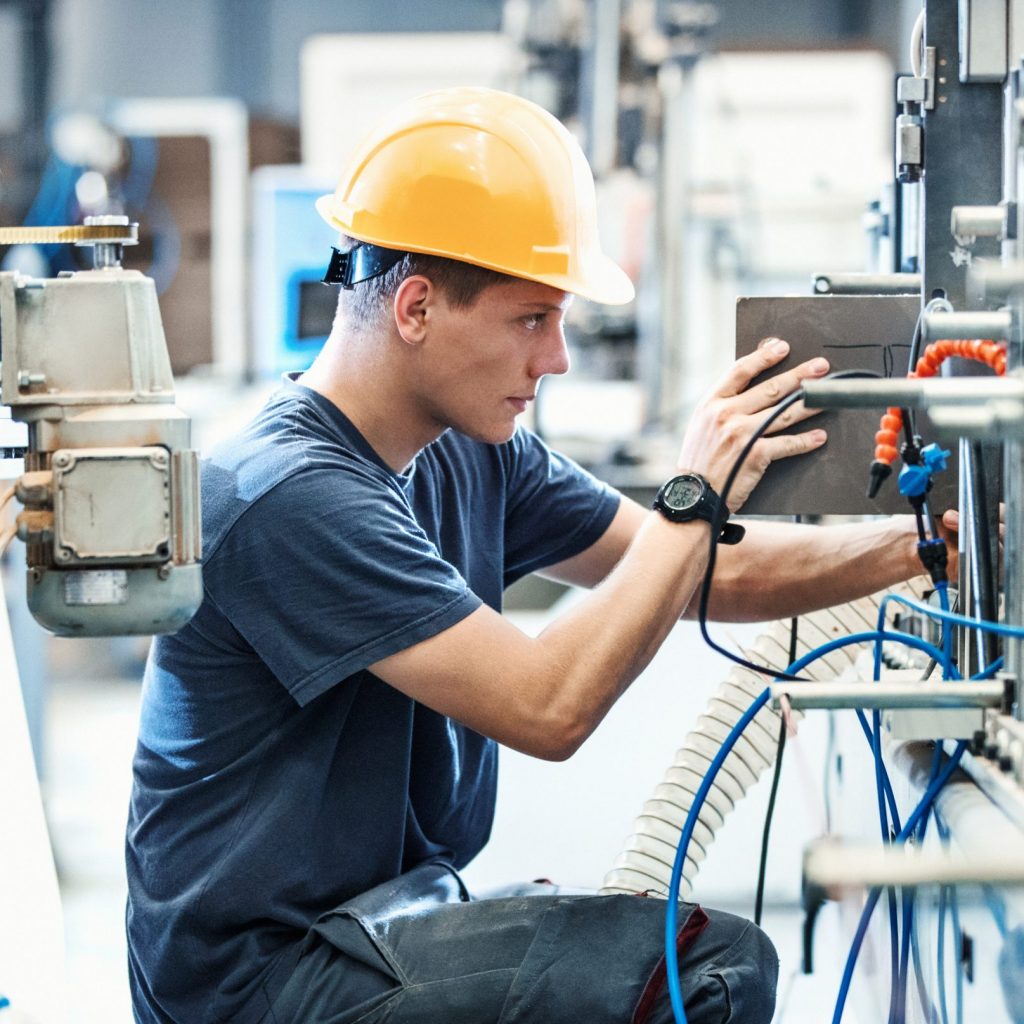 Tridon Engineering Solutions
As a Telecommunications Systems Integrator, we know how critical your communications systems are to the safety of your staff and the success of your project. Our Communications Engineers have the skills and expertise required to design your system, meaning you can focus on the objectives of the day. Our solutions are tailored to meet your project needs. From detailed needs analysis through detailed design, and development of comprehensive documentation and work packages, Tridon will ensure systems we design function and perform to your exacting standards.
Tridon Leading Industry Partners