ISED and NAV Canada Licensing
Tridon Communications can assist with Radio Compliance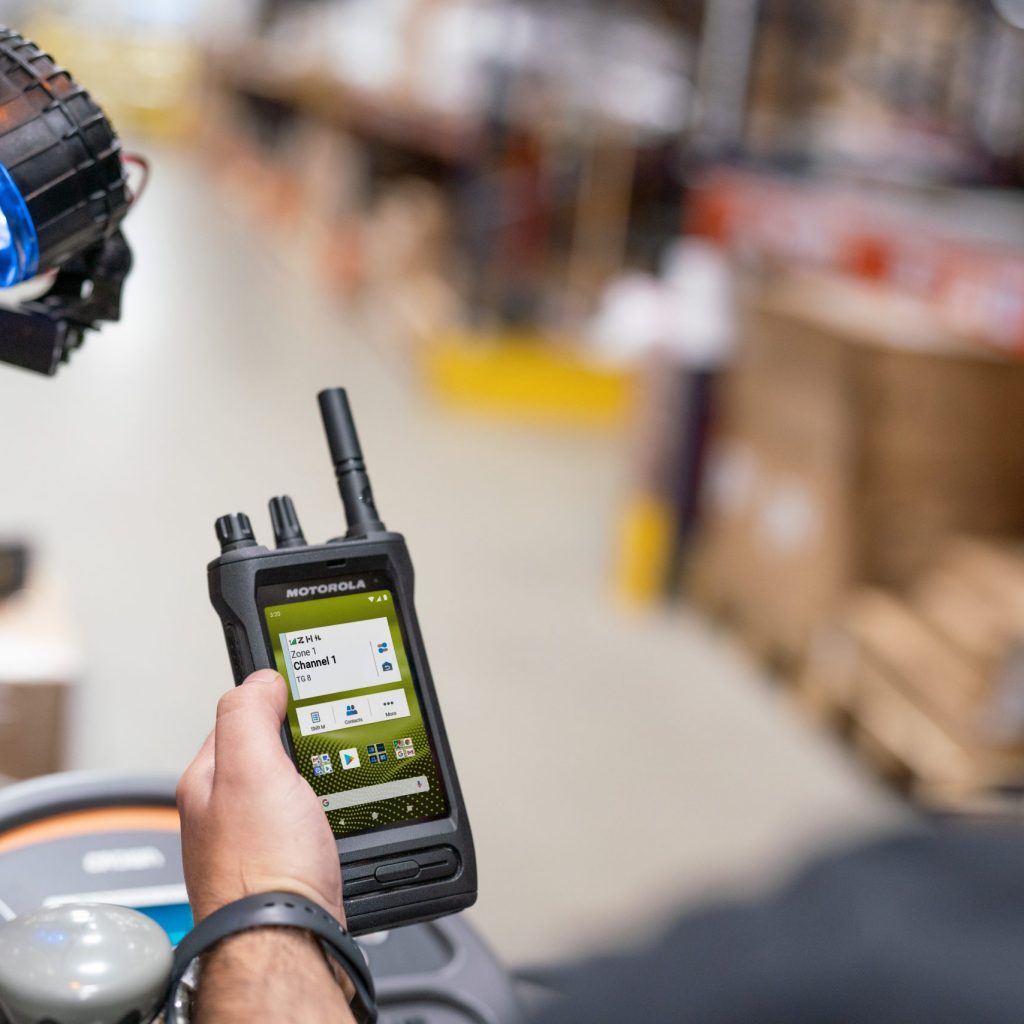 FREQUENCY LICENSING FOR INDUSTRIAL COMMUNICATIONS
Frequency licenses are a legal requirement, and they're a critical part of ensuring consistently reliable, clear, and private two way radio communications. There are 'license-free' frequencies that are available for the public to use, but there's no guarantee of unlimited access to them, nor any kind of privacy. For your mission-critical communications to flow uninterrupted, you need both.
Tridon's Account Managers are experts at navigating the regulatory environment around ISED and Nav Canada licensing. Our team will work with yours to make sure the complex applications for frequencies are prepared correctly the first time, saving you time, and keeping your project on track. We'll make sure your two way radios and equipment is license and programmed in line with those applications, meaning you avoid gaps in communication and potential financial penalties from the federal government. And, when it's time to add frequencies to support your growing operation, we'll take care of that, too.
WHAT TRIDON'S LICENSING SUPPORT MEANS FOR YOUR PROJECT
You'll Ensure Private Communications
We'll make sure your bases are covered. Once you have the license to a frequency, you decide who uses it. If anyone else wants access, they need your permission.
You'll Avoid Delays and Downtime
ISED frequency licensing can be complicated, and any delay in getting licensed means delays for your project. Our team's expertise will keep your application, and your project, on track.
You'll Avoid Hefty Fines
Using a licensed frequency without a license could see you face significant financial penalties from the federal government. Our support means that won't be a problem.
You Won't Have to Deal with the Government
Licensing can be a tedious back and forth with ISED and Nav Canada. We'll take that off your hands.
Tridon Featured System Licensing Solutions
Two-Way Radio Systems
With your own licensed frequencies, conversations will remain secure, clear, mission-oriented, and most of all, private. Outsiders won't be able to listen in or interfere.
Broadcasting
Broadcasting may require an ISED license, too, depending on the application of your system. Work with Tridon to make sure you're in line with federal regulations.
Wireless Broadband Infrastructure
While there are license-free frequencies available for internet access, bandwidth and privacy are not guaranteed. With licensed frequencies, you field offices and IIoT infrastructure won't have to share bandwidth with anyone.
TRIDON COMMUNICATIONS LEADING TECHNOLOGY PARTNERS