INDUSTRIAL VIDEO SURVEILLANCE SYSTEMS
Improve facility security and monitor employee safety with a video surveillance system.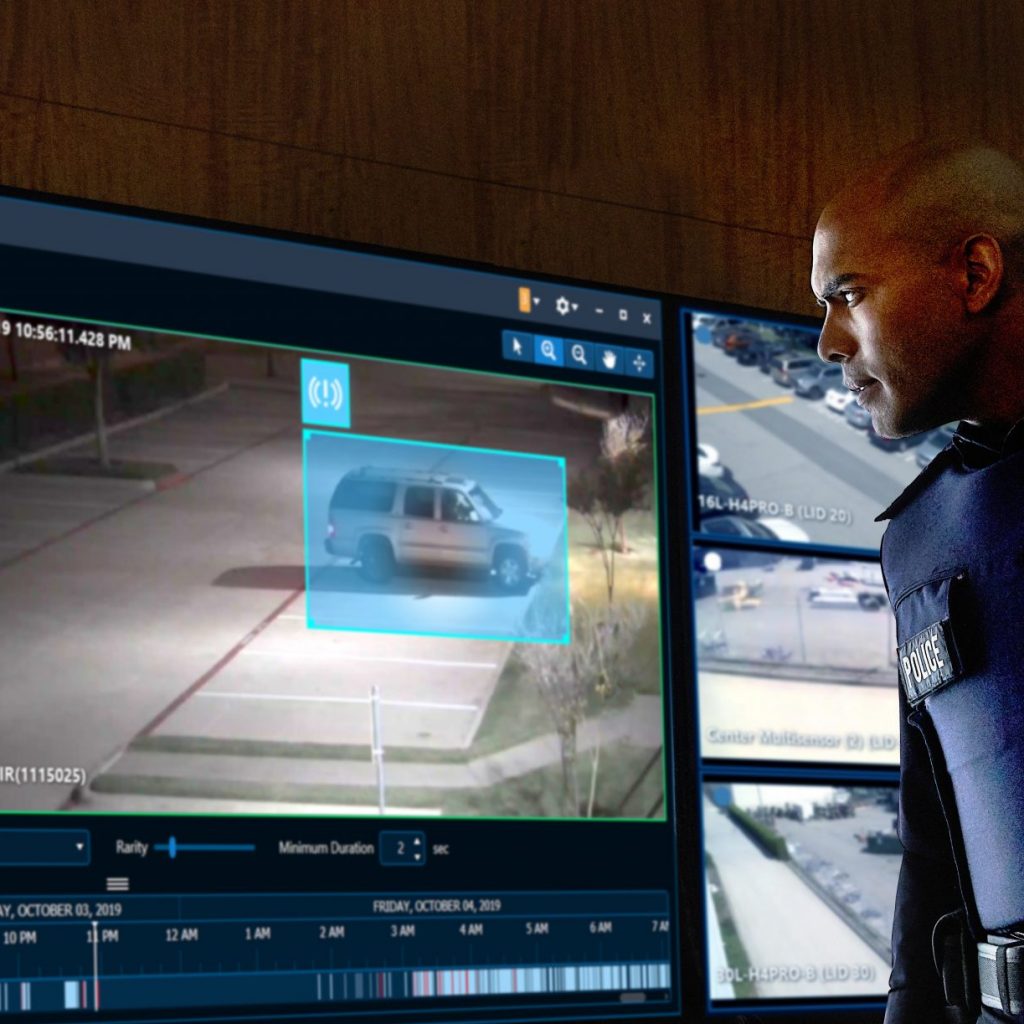 Tridon's Video Surveillance Services
Tridon works with leading providers like Avigilon and Pelco to design, build, install, and maintain CCTV video systems that can keep an ever-vigilant eye on your facility.
A Tridon-built video surveillance system will provide your security staff with high-resolution images and video that will make finding the smallest detail a simple task. Also by pairing your surveillance system with AI-driven video analytics software, nothing will be overlooked. Finding those details will take seconds, not hours. That means a highly efficient use of your security personnel and resources, and a safer experience for staff and visitors alike.
TRIDON VIDEO SURVEILLANCE SYSTEMS
Video surveillance systems, help keep your site, facility, team, and visitors safe and secure. Tridon is proud to work with leading manufacturers like Pelco and Avigilon to provide your facility with security camera, video analytics software, and security infrastructure solutions that help your team meet and exceed your security objectives.
Security Cameras
Equip your site or facility with IP CCTV cameras that can capture high-resolution images and footage, enabling your team to easily spot suspicious people, vehicles, and activity.
Video Analytics
Take advantage of powerful, AI-driven, video analytics software to expedite investigations, automate security alerts, and make efficient use of security personnel and resources.
Network Video Recorders
Deploy rugged, high-capacity, network video recorders (NVR's) to tie your wired and wireless security cameras together. Store high-resolution images and video with NVR's from Pelco and Avigilon.
Security Camera Enclosures
Protect your security cameras from harsh, outdoor, environmental conditions with weatherproof camera enclosures.
FEATURED AVIGILON SECURITY CAMERAS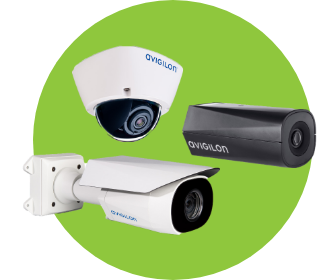 Identify multiple objects in a single frame, even in low light conditions, with the help of high-resolution imaging and next-gen video analytics.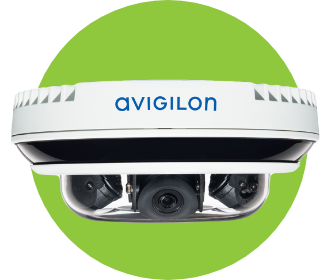 With 4 cameras operating independently in a single unit, your security team gets an HD, real-time, panoramic view of activity your facility floor.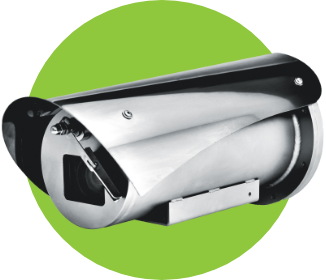 Specially designed for hazardous environments, Avigilon's H5A Explosion-Protected Camera can provide HD video surveillance in the most dangerous work environments, protecting the safety of your team while providing crystal-clear footage of events on the ground.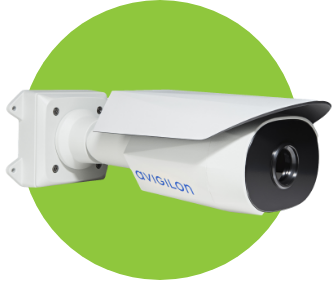 Designed to thrive in low-light levels, and even complete darkness, the H4 Thermal can help safeguard the perimeter of your site in challenging light and brutal weather conditions.
FEATURED PELCO SECURITY CAMERAS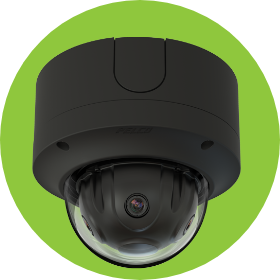 Optera 360°
Get coverage of the entire facility floor. The panoramic perspective offered by the Optera 360° will put you in the middle of the action, allowing you observe activity from every angle.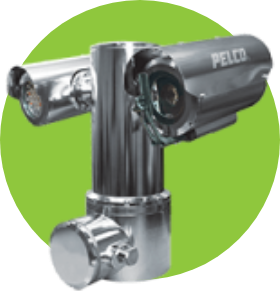 ExSite Enhanced Explosion-Proof Camera
Maintain high-definition video surveillance coverage in hazardous work environments with Pelco's explosion-proof CCTV solution. Available in Fixed IP, IR, and PTZ options.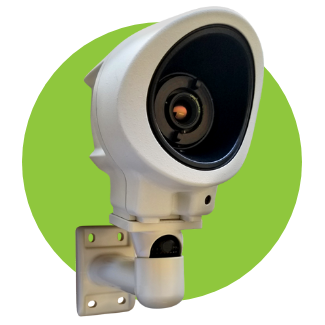 Sarix TI 2 Thermal Camera
Get high-quality footage in low-light conditions, and even complete darkness, with the Sarix Thermal Imaging camera and maintain site security after hours.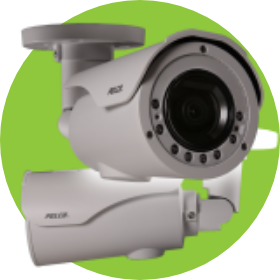 Sarix Enhanced 3 Fixed IP Camera
Pelco's cost-effective, high-resolution camera solution designed for challenging lighting conditions and built tough to be vandal-proof.
TRIDON COMMUNICATIONS LEADING TECHNOLOGY PARTNERS