Monitor network performance metrics to proactively identify connection issues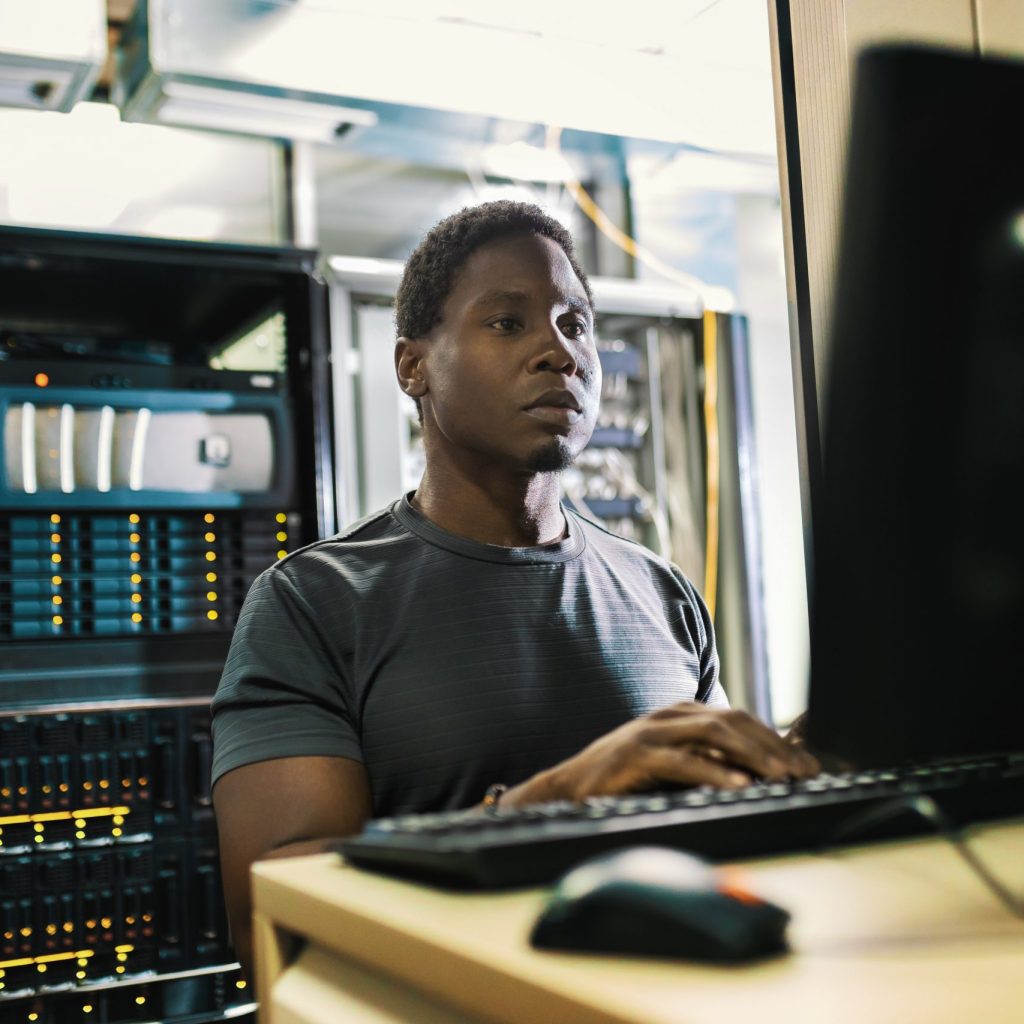 Tridon's Network Monitoring Services
We know how critical communications infrastructure is to your operation. That's why we built Tridon's Network Operations Center. Our Network Analysts can remotely analyze and diagnose issues with your wired and wireless communications equipment before they escalate into major problems. Think of our network monitoring services as another form of preventative maintenance.
Our Network Operations Center (NOC) relies on the latest technology to evaluate, analyze, diagnose, and respond to issues with your two-way radio system well before they escalate into problems that could cause an outage. With Tridon's NOC monitoring the health of your wireless communications network, you'll receive advanced warning signals of any potential two-way radio issues so that you can address the problem early. What's more, you'll be able to dedicate your own IT resources to other projects, freeing up time and money while also making your operation more efficient.
And if network security and privacy are a concern, rest assured that we've made it our top priority. We use dedicated VPNs at each client site to bar hackers and intruders from gaining access to your network. Contact Tridon to learn more about our network monitoring and supervision services.
WHAT TRIDON'S NETWORK MONITORING SERVICE CAN DO FOR YOU
Our NOC can provide critical information on the health of your wired wireless communications system. With that in hand, you can take action to address equipment issues before they cause communications problems. And that means you prevent outages, maintain safety, and save time and money. Here's just some of the information we can provide.
Device Monitoring
On top of monitoring the health of communication systems, we can also monitor environmental conditions like heat, humidity, and smoke inside equipment shelters. Temperature and humidity can affect the operation and lifespan of electronic equipment. We can even monitor for smoke, fire, and flooding inside your communications shelter.
Statistics
Our NOC can provide valuable statistics on network usage, like uptime and bandwidth, so you are always aware of the demand you are putting on your communications network.
Alerts
Most importantly, our NOC can send you alerts if a device is offline, underperforming, or operating in adverse environmental conditions. 
OTHER BENEFITS OF TRIDON'S NETWORK MONITORING SERVICE
24/7 Support
Many industrial operations run 24/7/365 and need a network that does the same. That's why we have on-call analysts and technicians who respond to alerts, even if they come "after hours".
Documentation
Our Network Analysts can provide your team with regular reporting to help you track alerts, uptime, and bandwidth usage. With that information, you can plan your communications strategy far more effectively.
Maximize ROI
Just like regular preventative maintenance, network monitoring lets you get ahead of problems before they escalate. That'll help you maximize the life of your equipment and the return on your investment.
TRIDON COMMUNICATIONS LEADING TECHNOLOGY PARTNERS