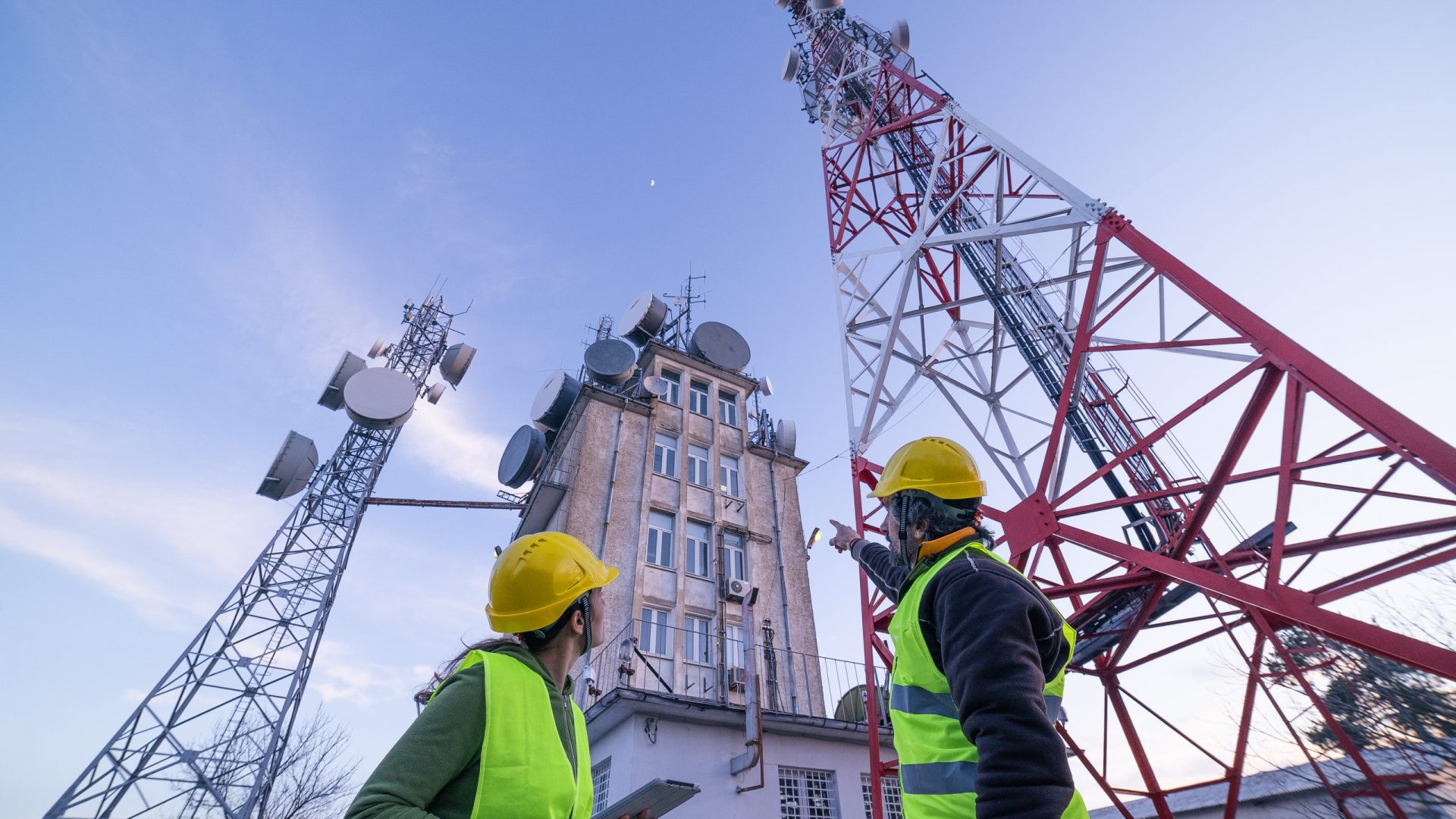 Communication is the backbone of every business. It's important for safety and productivity, but it also helps us be efficient in our jobs. A foreman needs to ensure that workers know where materials need to be unloaded, while heavy equipment operators must ensure proper positioning when using large equipment like cranes at industrial locations. A lack of proper communication can lead not only to poor workmanship across departments, but safety issues and on-site accidents.
Tridon Communications is a telecommunications systems integrator that understands how important your business' communication systems are. We offer the best technology solutions for every type of application, whether you work in construction or oil & gas; healthcare or hospitality–they can help design and install what's needed to stay connected on job site. Our expertise guarantees quality service with all our clients' needs being met efficiently while meeting their deadlines by installing top tier equipment.
You're a business owner and you need to find a reliable telecom system that fits your needs, but you don't have the time or expertise to design and install your own system. A subpar telecommunications system can lead to lost productivity, downtime, poor coverage in remote areas, or accidents. Therefore, an expertly designed telecommunications system is essential for any business. It's the backbone of your operations and if it fails, everything falls apart.
Tridon Communications has been providing telecommunications services for over 40 years and we know when it comes to communication, every site has different needs. We can help you find the right solution for your business, and our technical experts will take care of the design, installation, and implementation of your system, so you can focus on what you do best. We know what it takes to design and build a system that will meet your needs and keep everyone safe. Our engineers are highly trained and can provide solutions tailored specifically for your individual site.
You need to be able to communicate with your team, but you're not sure what type of communication system is right for you. There are a lot of different types of communication systems out there, and it can be hard to know which one is right for your business.
Tridon Communications has the experience and expertise to help you find the perfect communications system for your business. We are experienced professionals who know how to handle any technical situation, no matter how complex it may seem. From simple telecom installations to highly customized projects involving multiple suppliers and providers, Tridon Communications has the expert knowledge to make your telecommunication design a reality.
Contact Tridon Communications Today
No matter what your business is, you need a reliable and efficient communication system in order to keep connected with your employees. Tridon Communications understands the importance of quality service, streamline design and timely installations, which is why we offer the best technology solutions for every type of business. Contact us today to learn more about our services and how we can help you stay connected no matter where you are.