STRUCTURED WIRING & FIBER OPTICS Cabling
Design, Engineering, and Installation of your structured wiring & fiber optic cabling requirements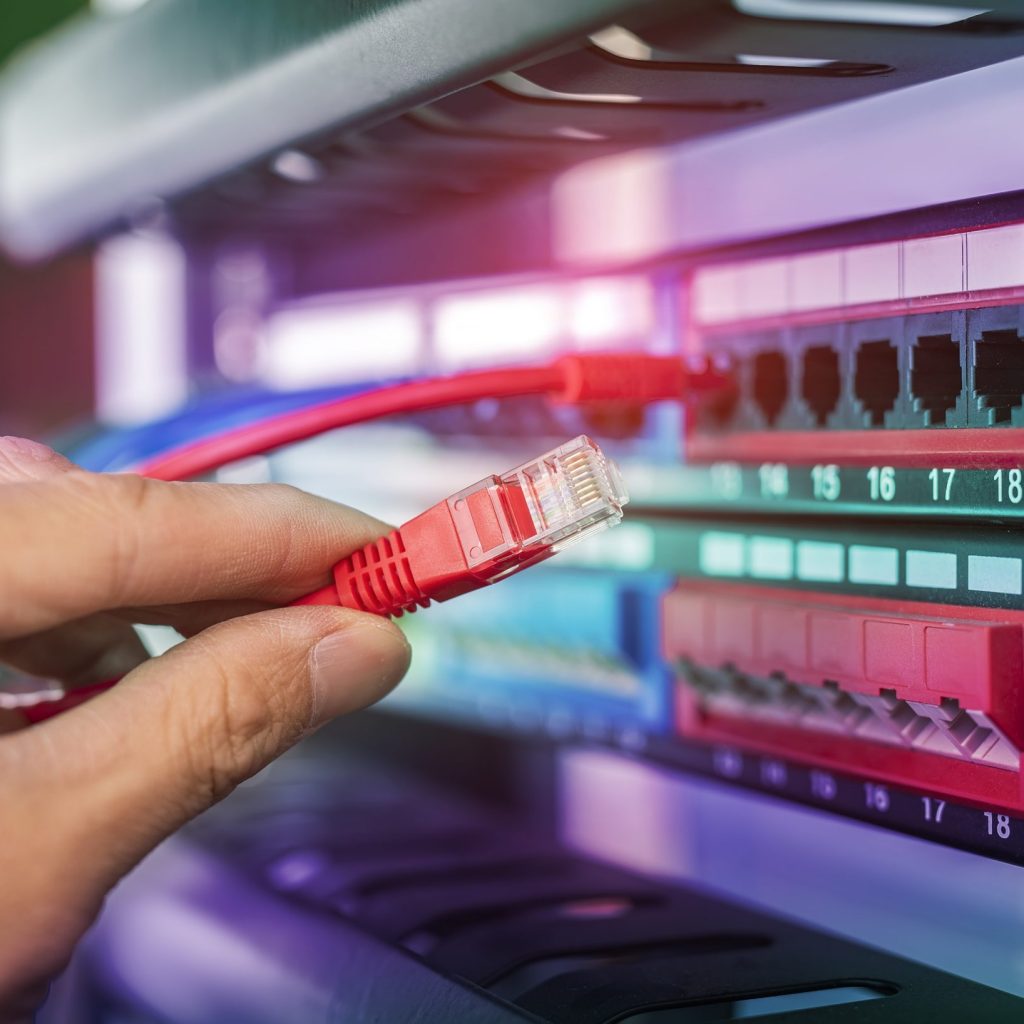 INDUSTRIAL STRUCTURED Wiring & OSP FIBER OPTICS CABLING
Your structured wiring layout is the backbone of your plant or facility. It's what gets information where it is needed – and when – it is needed so operations don't miss a beat. Nothing outperforms fiber optics cabling for high-speed, high-capacity, bandwidth. It can consistently support your voice, video, and data needs today and into the future.  
Tridon's cabling crews can properly install and configure managed switches, splice fiber optic cable and renew older infrastructure. With an expertly designed cabling layout paired with an industry-leading OSP fiber optic installation, your cabling network will stand up to any test your project can throw at it.
TRIDON STRUCTURED CABLING & OSP FIBER OPTICS INSTALLATION AND SUPPORT
Cabling Layout Design
It all starts with planning. Our Telecommunication Engineers will collaborate with your team to build a robust, resilient network that can keep up with changing technology and stand up to the demands that your project and your rugged, industrial environment.
Cabling Installations
Whether it's OSP fiber optic or Cat 6 cabling in your facility, our expert cabling installation will keep your layout organized and out of sight, while still accessible enough for repairs to happen quickly.
Moves, Add-Ons, Changes, and Decommissioning
As your operation grows and changes, your network will have to, as well. Our Cabling Technicians have the experience to handle your MAC-D requirements so that your network evolves as your business does.
Ongoing Maintenance
Dust, heat, and heavy vibrations are all common to industrial environments, and they can take a toll on your cabling infrastructure. Tridon's maintenance support will catch problems – and fix them – before they can cause problems for your operation.
Featured Solutions From CommScope
LightScope ZWP
LightScope ZWP is full-spectrum fiber that can be applied to return path, enhanced video services or dedicated wavelength services for industry. And, it's fully backward compatible with existing singlemode legacy fiber-optic plants.
Runways
Make cable management simple by securing and protecting your cable infrastructure with rugged, steel runways that cater to the needs of your facility.
Indoor and Outdoor Cable Enclosures
Protect your cabling from harsh environmental conditions, whether they're from your facility or the great outdoors.
FEATURED SOLUTIONS FROM BELDEN
Industrial Ethernet Cable
With shielding and jacketing designed for rugged industrial environments, Belden ethernet cable can ensure your network doesn't skip a beat.
Optical Distribution Frame Cabinets
The DCX Optical Distribution Frame Cabinets from Belden can serve as a high-density interconnect or main building block for a fiber cross connect. They are front access, fully configurable, and provide excellent protection for fiber connections with a lockable front door and side panels that can be easily unclipped.