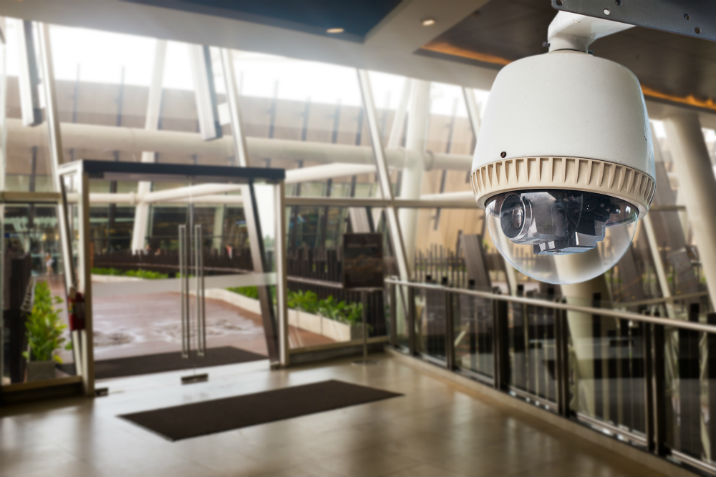 When it comes to security, Avigilon CCTV systems are renowned for their industry-leading technology and reliable performance. With a range of advanced features, the system provides all the necessary tools for keeping your property safe and secure. In this blog, we'll outline seven top security features to look for in an Avigilon CCTV System so you can make sure you're getting the best protection possible for your Canada home or business.
Accurate Detection Algorithm
It is important to ensure that any detection algorithm used by your system is accurate and reliable. A good quality algorithm will be able to accurately identify objects and behaviors in order to trigger alarms or alert personnel if something suspicious occurs. The Avigilon CCTV system has an advanced deep learning-based detection algorithm, providing superior accuracy for efficient threat detection and response.
Intelligent Video Analytics
In addition to accurate detection algorithms, the system also has intelligent video analytics capabilities which can be used to identify suspicious activity before it occurs. With advanced motion tracking, perimeter protection, and crowd control technologies, you can rest assured that all potentially dangerous events will be detected quickly and accurately.
Flexible System Integration
An Avigilon CCTV system also offers flexible integration with third-party systems such as access control systems or other security devices. This means it is possible to customize the system to your specific security needs, allowing you to have complete control over your property's safety at all times.
World Renowned Technology
Avigilon is committed to providing governments with the technology they need to effectively protect their people, assets, and facilities. The video security and physical access control solutions provide a comprehensive platform for agencies of any size or scope. Additionally, the robust ecosystem of products are designed to integrate into new or existing security infrastructures, allowing agencies to maximize resources and improve response times.
With Avigilon's proven track record in security operations and threat prevention, government agencies can rest assured that they will have the right technology in place to keep their citizens safe.
Avigilon's CCTV cameras provide superior night vision capabilities, allowing users to monitor their premises around the clock. The camera's patented technology can detect even the most subtle heat signatures. This allows for reliable identification of people or objects even in absolute darkness, foggy conditions, and other difficult situations where visibility is poor. With this level of security surveillance, you can rest assured that your premises are safe from intruders.
In addition to its night vision capabilities, Avigilon's Thermal cameras also feature advanced optics with a variety of focal lengths to further enhance its performance during challenging lighting conditions or at greater distances from the subject being monitored. All this boils down to a complete, reliable perimeter security system for your home or business. With Avigilon's Thermal cameras, you can enjoy peace of mind knowing that your property is safeguarded from outside threats.
Avigilon's Facial Recognition technology can help improve the security of your organization by quickly and accurately identifying persons of interest. This is made possible through the use of artificial intelligence algorithms that match a person's face to their identity in real-time.
With the Avigilon Control Centre, you can easily set up facial recognition capabilities for people who are authorized to enter certain areas, as well as quickly identifying unauthorized individuals. The software also allows you to track suspicious behavior and unusual activity from a distance so your security team can be alerted immediately if something seems out of place.
Avigilon's Facial Recognition feature also enables users to set up "watch lists" that alert security personnel when an unauthorized individual is detected. Finally, facial recognition technology can be used to detect if a person has been previously flagged as suspicious or dangerous – allowing your team to take quick action and prevent potential danger or harm. In short, facial recognition technology can be used to strengthen the security of your organization in multiple ways.
By leveraging Avigilon's CCTV powerful and reliable facial recognition tools, you can rest assured knowing that your facility will remain secure and protected at all times. With Avigilon's AI-powered cameras, you'll have a comprehensive overview of any security incidents, enabling swift resolution and accurate information for improved decision-making.
Rigorous Adherence to National Purchasing Standards
Avigilon is committed to providing North American-made solutions for video security and access control. Their rigorous adherence to national purchasing standards ensures that the products are not only built with the highest quality components but also manufactured in North America or a TAA-designated country.
Contact Tridon Communications Today
The Avigilon CCTV system is packed with top security features to help ensure your property remains safe and secure. The advanced detection algorithm provides superior accuracy for efficient threat detection, while intelligent video analytics allow you to detect suspicious activity before it occurs. Additionally, the system's flexible integration capabilities make it possible to customize the system as needed for complete control over your property's security.
With all these features, you can rest assured that an Avigilon CCTV system has everything necessary to provide a comprehensive layer of protection for your Western Canada's home or business. Contact a Tridon representative to learn more about Avigilon's CCTV systems and how they can benefit your business.