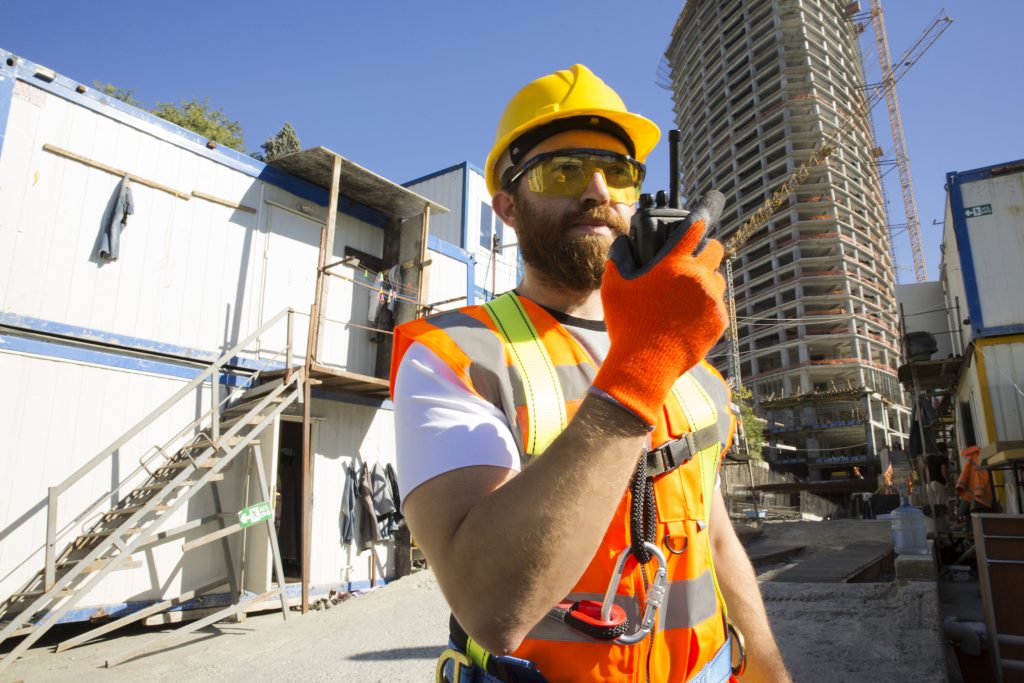 Effective communication is the cornerstone of success in many professional settings in Western Canada. In industries such as public safety, security, construction, and event management, reliable communication means the difference between seamless coordination and chaos.
Two-way radios have long been a crucial tool for maintaining clear and immediate communication among team members in Edmonton and Calgary. They allow for quick decision-making and enhancing overall efficiency. To ensure the optimal use of two-way radios, the selection of appropriate holders, clips, and shoulder straps is paramount.
Discover the various options available for managing and carrying two-way radios, evaluating the merits of holders, clips, and shoulder straps and determine the best choice for professionals in different contexts.
The Versatility of Two-Way Radio Holders
Two-way radio holders offer a practical solution for carrying radios securely on one's person. These holders are designed to accommodate different radio models, ensuring a snug fit that prevents the radio from falling out or being damaged during movement. A key advantage of holders is their versatility, as they can be worn on belts, clipped to pockets, or even attached to tactical vests. This adaptability makes holders an excellent choice for professionals who require easy access to their radios while keeping their hands free for other tasks.
One notable type of holder is the two-way radio holster. This option provides a dedicated space for the radio on the user's belt, ensuring that it is always within arm's reach. The holster is typically designed to rotate, allowing for quick drawing, and holstering of the radio. This feature is particularly beneficial in fast-paced environments where swift communication is essential. Additionally, some holders include a swivel mechanism that enables users to adjust the angle of the radio, enhancing both comfort and accessibility.
The Convenience of Two-Way Radio Clips
Two-way radio clip holders offer a streamlined way to attach radios to clothing or gear. These clips are designed to securely grasp the radio and can be easily attached to pockets, belts, or straps. One of the primary advantages of clips is their simplicity. They provide a quick and hassle-free method for carrying radios, making them an ideal choice for professionals who need to attach and detach their radios frequently.
Clips are available in various designs, ranging from simple spring-loaded mechanisms to more intricate locking systems. Spring-loaded clips, often constructed from durable materials like stainless steel, are renowned for their durability and ease of use.
The Comfort and Mobility of Two-Way Radio Shoulder Straps
Two-way radio shoulder straps provide an alternative approach to radio management, offering enhanced comfort and mobility. These straps allow users to wear the radio across their body, distributing the weight evenly and reducing strain on the hips and lower back. This design is especially valuable for professionals who need to carry additional equipment or engage in physically demanding tasks while keeping their radios accessible. 

One of the key advantages of shoulder straps is their adaptability for different body sizes and preferences. Most straps are adjustable, enabling users to find the optimal fit for their physique. Additionally, shoulder straps often feature padding to increase comfort during extended wear. This padding serves a dual purpose, not only enhancing comfort but also providing protection for the radio itself. 
Considerations for Choosing the Best Option
When evaluating the best choice among two-way radio holders, clips, and shoulder straps, several factors come into play. The specific needs of the user and the demands of their profession play a crucial role in determining the most suitable option.
Durability and Protection
Professionals working in rugged environments, such as construction sites or outdoor settings, require equipment that can withstand the challenges of the job. In these cases, holders and clips made from high-quality materials like reinforced nylon or stainless steel are essential to ensure the longevity of the radio. Shoulder straps with durable padding can also offer protection against accidental drops or impacts.
The speed at which a user can access their radio can significantly impact their efficiency and response time. Holders and clips that allow for swift drawing and holstering of the radio are vital in fast-paced environments. On the other hand, shoulder straps provide a hands-free option that keeps the radio within reach without the need for manual handling.
For professionals who wear their radios for extended periods, such as security guards or event coordinators, comfort is of paramount importance. Shoulder straps, with their ergonomic design and padded support, offer a comfortable solution that reduces strain during prolonged wear. However, holders and clips with well-designed rotation mechanisms can also contribute to user comfort by enabling quick adjustments.
Jobs that involve physical activity or require both hands for tasks demand a high level of mobility. Shoulder straps excel in these situations, as they allow users to move freely without hindrance. Holders and clips, while offering quick access, may limit mobility to some extent, especially when the user needs to keep their hands free for other activities.
Contact Tridon Communications Today
In the realm of efficient two-way radio management, the choice between holders, clips, and shoulder straps is not a one-size-fits-all decision. Each option offers distinct advantages that cater to the diverse needs of professionals across various industries.
Ultimately, the best choice depends on a careful consideration of the specific demands of the job. Whether it's a law enforcement officer requiring swift access to their radio, a construction worker in need of durable equipment, or an event manager seeking comfort during long hours, the decision should be based on a thorough assessment of the user's unique requirements. Let Tridon Communications assist with the option that fits the needs of your business. By aligning the features of two-way radio holders, clips, and shoulder straps with these needs, professionals can ensure seamless communication and enhanced efficiency in their respective fields.