Improve Mobile Phone Signals for your Business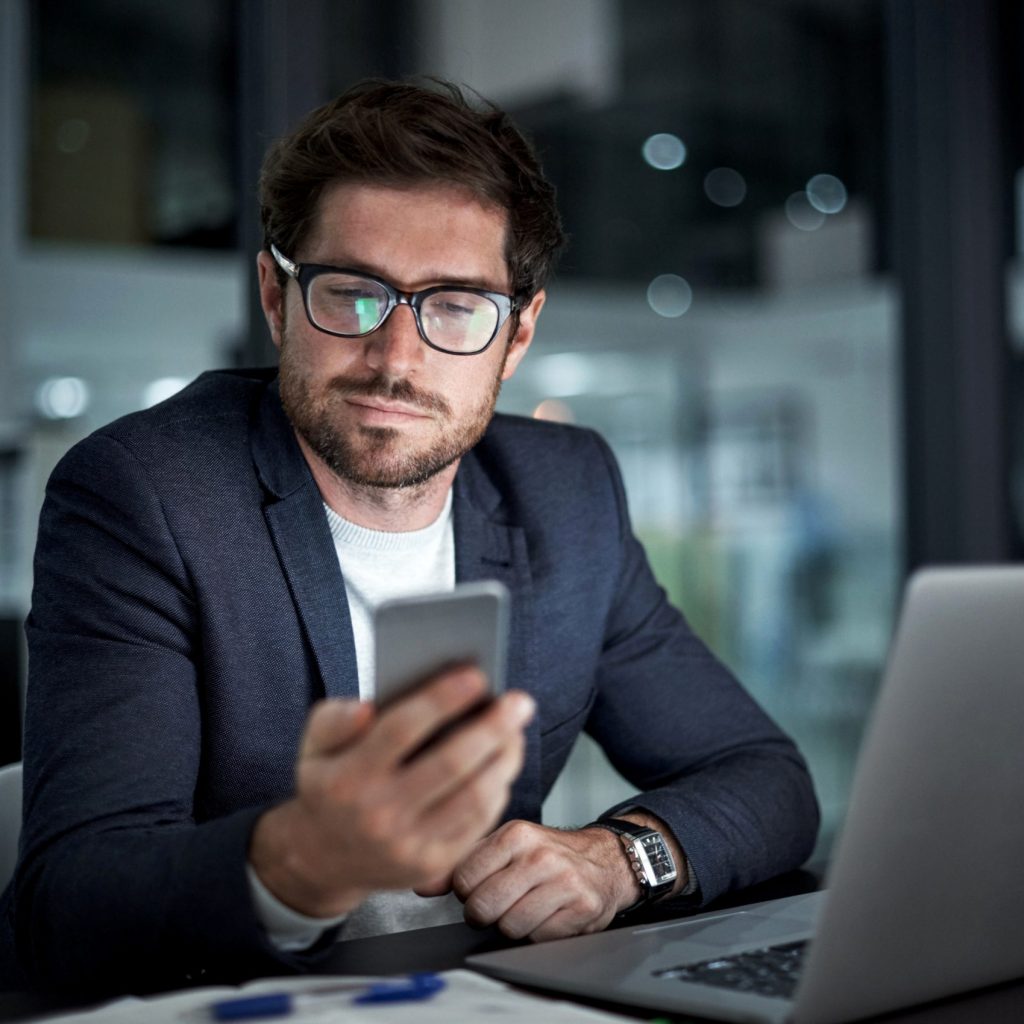 Tridon's Public Announcement and General Alarm Systems
Safety is Job One in Alberta's harsh; high-noise, industrial environments, and rugged PA/GA systems are crucial to getting that job done the right way, every time.
By relying on our in-house expertise and decades of experience in Alberta's heavy industries – like oil & gas and manufacturing – Tridon will design, build, install, and maintain a PA/GA system that protects your personnel and infrastructure. It will be tailored to your work environments and safety objectives, ensuring that any change in conditions is detected and every alert, received.
TRIDON'S CELLULAR BOOSTER SERVICES
Cellular booster solutions can support homes, offices, vehicles, and RV's, and Tridon is here to make sure that the equipment works as expected from Day One. Our Account Managers can help you select the right equipment, and our Service Technicians can take care of the installation.
Choosing Your Booster
You'll have a lot of options when you start looking, and a range of features and prices to consider Tridon's Account Managers will work with you to make sure the booster you choose fits your budget and solves your connectivity challenges, and our Service Technicians will provide a seamless installation process.
In-Building Installation
Our technicians can deploy to your remote site to install your signal booster. By planning the installation well in advance, their installation will see your remote site get optimal coverage from your booster, ensuring the maximum number of devices benefit from the coverage enhancement.
In-Vehicle Installation
Our fully-equipped service bays are large enough to accommodate buses, motor-coaches, and tractor trailers, as well as trucks and SUV's. Bring your vehicle in for a booster installation. Our technicians will treat your vehicle like it was their own and install the booster in a way that meets your needs.
IN-VEHICLE BOOSTER SOLUTIONS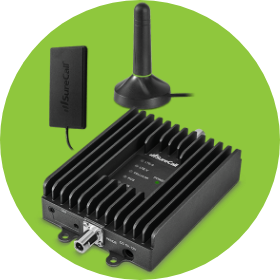 SureCall Fusion2Go 3.0 Mobile Signal Booster
Designed for easy, in-vehicle use, and compatible with all Canadian carriers, the Fusion 2Go is a powerful option for the field worker constantly on the move.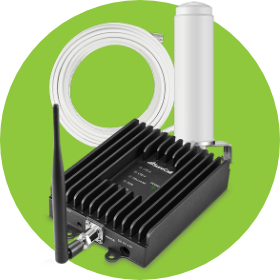 SureCall Fusion2Go 3.0 RV Booster Kit
Tailored for recreational vehicles, the Fusion Booster Kit will keep you connected when your adventure takes you off the grid.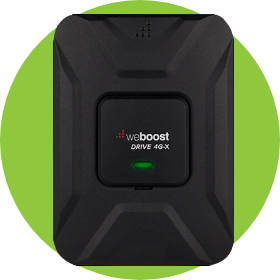 weBoost 4GX Drive Kit
This in-vehicle signal booster provides fast, reliable connection to cell towers that would normally be out of range. That means no more dropped calls and no more sluggish internet speeds when your trip takes you to rural and remote areas.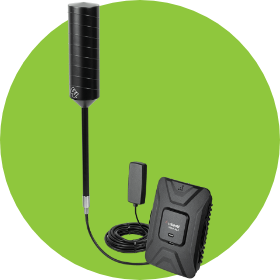 weBoost 4GX OTR Drive Kit
Drive out even further with the weBoost OTR Drive Kits. It's designed for use in semi-trucks and off-the-road trucks that regularly drive well past the range of an unsupported signal.
IN-BUILDING BOOSTER SOLUTIONS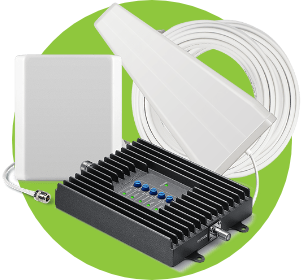 SureCall Fusion 4 Home
Great for use in a small cabin or office, the Fusion 4 Home can keep your remote team connected to cellular networks so they are always within reach.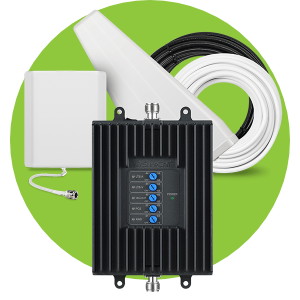 SureCall Fusion Professional
Compatible with all Canadian carriers and designed to support an area of up to 8000 sq. ft., the Fusion Professional is a great option for rural and remote offices that need to stay connected.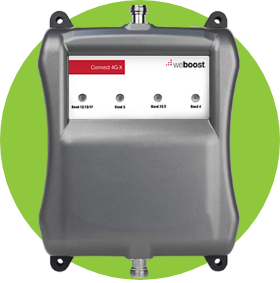 weBoost 4GX Connect Kit
Designed for easy installations and compatible with all carriers, the weBoost Connect is a powerful booster option. It can support multiple devices across a 7500 sq. ft. area, providing reliable coverage for your entire remote office.
TRIDON COMMUNICATIONS LEADING TECHNOLOGY PARTNERS