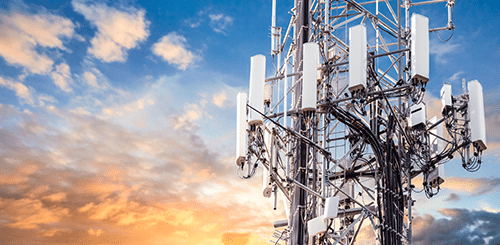 Running a business can be hard enough, but if you're in rural areas you may not have reliable wireless infrastructure. This means your employees are less productive, your business may experience downtime, and the safety of your employees may be at risk.
Wireless communication has become an integral part of the business world. The ability to connect wirelessly with clients, employees and suppliers is critical for any business looking to grow. While most businesses are aware of the importance of wireless communication, they don't always understand how best to implement this technology into their operations. This can lead to wasted time, money and resources—which could be better spent elsewhere in your company. The advantages of having a wireless business network include mobility and flexibility, improved performance, and reduced installation costs.
Tridon is the leading wired and wireless telecommunications integrator in Western Canada and is committed to helping businesses harness the power of reliable wireless telecommunications. Tridon recognizes that combining wireless technology with exemplary service grows profits and revenue in the industrial sector. Tridon is dedicated to ensuring that every business has a fully functional communication system regardless of your industry, especially when that means creating a custom wireless communication system to power your operations.
Wide Area Network in Edmonton and Fort McMurray
Team members working across a wide area need to communicate with each other, but traditional communication methods are sometimes expensive and inefficient. What's more, when this team is working in a remote area instead of an urban environment, it's unlikely they'll have access to the same communications infrastructure cities use. Lack of proper and dependable communication can lead to loss of revenue, lack of productivity and safety concerns. Businesses rely on their two-way radios to keep operations running smoothly. Radio networks are the backbone of businesses that require instant communication across multiple locations and large areas.
A reliable radio network is more than just an asset for your company – it's a necessity. A wide area system can help you connect with suppliers, contractors, and employees from anywhere in a specific region where you do business.
Wide Area Systems are telecommunication networks that allow two-way radio communication in a large geographic area. Wide Area Network systems let you harness and deploy the power of two-way radio system technology in that region. Since systems are independent and self-sufficient, you can install and launch them in rural and remote locations.
The Tridon Connect Communications Network covers businesses in multiple regions. We support couriers, manufacturers, large events, and construction projects throughout the Greater Edmonton Area and, further north, in Fort McMurray and across the Alberta Oil Sands. Our clients are spread across various verticals, including oil & gas, mining, transportation, drilling, forestry, and construction.
Wireless Broadband System in Fort McMurray
If you are living in a rural area, it can be hard for your business to keep up with the rest of the world because of slow download speeds and lack of accessibility to a secure and consistent network. If you run a business and want to be able to connect with customers and employees, you need a reliable network.
Wireless Broadband internet service transmits wide bandwidth data over a high-speed IP connection. It provides high-speed Point to Point or Point to Multipoint access through various technologies, including wireless, fiber optics, DSL, cable, and satellite. The choice of broadband service depends on your preference, needs, costs, and availability.
Some advantages of wireless broadband networks are that broadband systems are easy to deploy since they use a variety of techniques. It is important to have wireless broadband internet for rural areas for safety, and productivity. You can launch a custom broadband solution and ensure high-speed connectivity and internet access in remote or rural locations. It means you can expand your operations to areas without existing broadband infrastructure.
You can customize your broadband solution to suit the size and type of your location and ensure stable and reliable high-speed connectivity. Steady and dependable internet connectivity is crucial to your business success. Having an unreliable network leads to frequent downtimes, resulting in costly workflow interruptions that lead to loss of revenue. Tridon can offer you secure, private, reliable, high bandwidth options to meet network requirements. We can also tailor a broadband solution to meet your business needs, even in the most rural or remote locations.
Tower Rentals And Systems Leasing
Radio towers are crucial to establishing a wireless coverage area covering a wide (and possibly remote) region. Rather than incur a colossal cash outlay when expanding to a new region, it's often best to lease the equipment. You can rent anything from communication towers to the systems you need to set up a private wireless connection. The equipment is available for long-term and short-term leases.
Leasing communication equipment can help you harness the power of modern technology even in the most remote areas. The equipment will help you build a wireless broadband system tailored to your specific needs. It means you can automate and maintain standard operations procedures in all your operations.
Establishing high-speed rural broadband affords you a chance to partner with local communities and schools. You can offer work-study programs, tap into the local talent pool, and fill your ranks with technologically adept young workers.
Tridon service carries all the communication equipment you need to set up a broadband service in any location. We have both long and short-term lease contracts as your project dictates. Our skilled engineers will help you design the system and pick the best communication equipment when building wide area network connectivity.
Tridon is the leading telecommunications systems integrator in Western Canada with over 40 years of experience in Tower Installation and Networks. We specialize in providing wired and wireless network equipment to Alberta's industrial sector. Tridon Communications operates from five locations – Fort McMurray, Athabasca, Calgary, Edmonton, and Saskatoon. Tridon's full service shops area to let us respond to your equipment needs in hours.