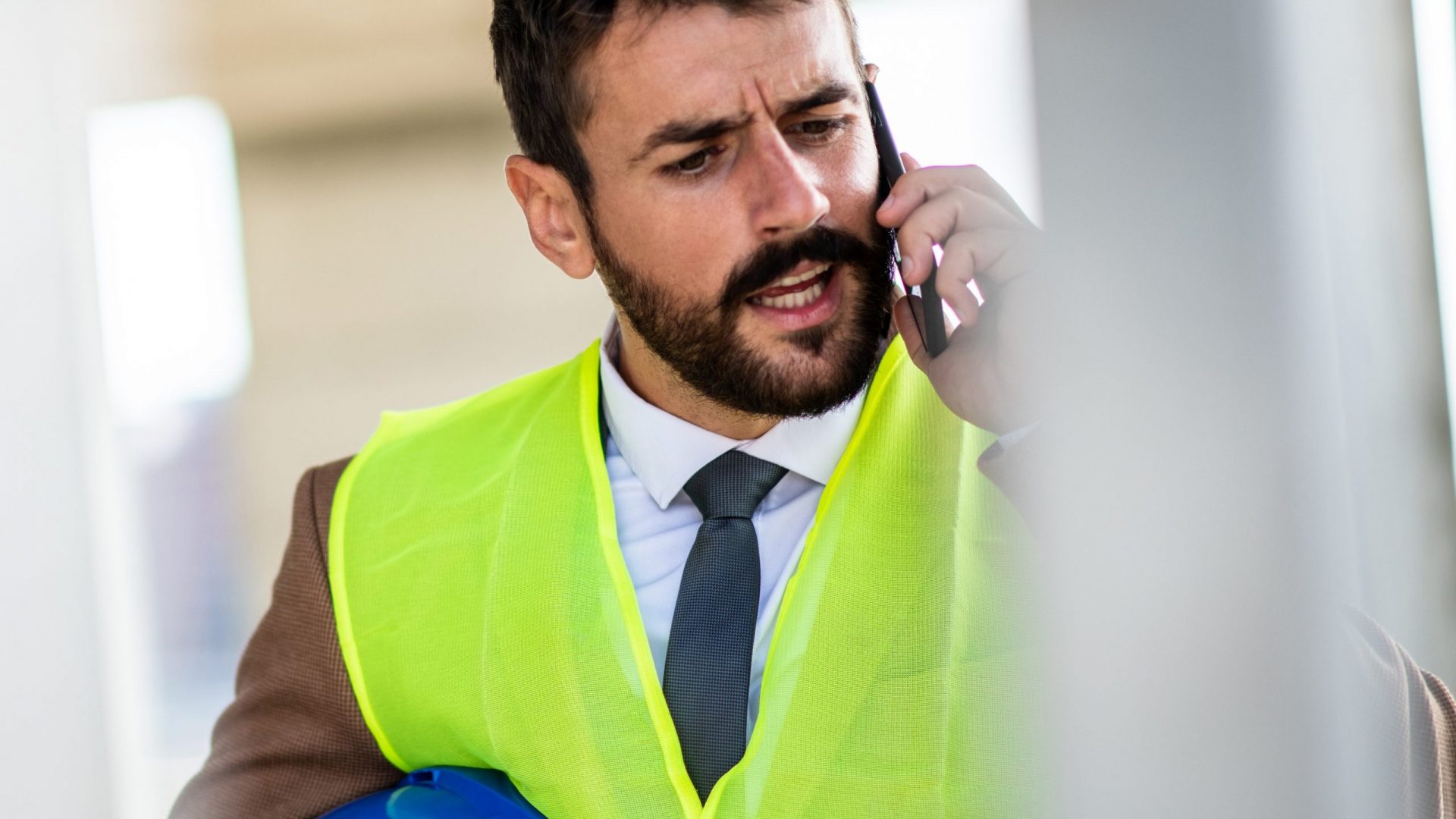 It's a known fact that the communications systems in buildings are not as robust as they should be. This is especially true for multi-story buildings, where signal coverage can be spotty at best. In an emergency situation for first responders and building occupants, this lack of communication can literally mean life or death. The same goes for day-to-day business operations – if your employees can't communicate with one another effectively, productivity suffers, and mistakes happen more frequently than they should.
Wireless connectivity and cellular networks have made business communication much easier over past decades. Coordinating teams, accessing shared assets, and remote collaboration are all possible much easier than in the past. If your connection doesn't reach your whole team, the convenience of wireless connectivity can cause serious setbacks and hardships. Boosting your signals and connectivity through a radio or cellular o enhancement system solves this problem.
Radio enhancement systems typically consists of three components, DAS (distributed antenna systems), BDA (Bi-directional amplifiers), and donor antennae. Donor Antenna capture incoming signals from outside a building, then BDA functions to magnify your connection, amplifying it and improving its strength. DAS then takes over and disseminates the signal evenly across an entire area. As every building and work site is unique, Tridon can design the perfect enhancement system for your needs leveraging our years of experience in wireless technology.
Public Safety BDA and DAS Systems
The wireless equipment that supports public safety radio communications in buildings is critical to first responder safety. But it's also complex. Firefighters and other first responders need to communicate with one another when entering a building. This is especially true in large buildings, such as hospitals or airports, where there may be multiple floors and multiple radio systems. While BDA and DAS systems can help improve communication among first responders in your building, they are not always easy to install or configure correctly. This can lead to problems during an emergency. Furthermore, these systems need to be designed with many specifications and considerations in mind.
Public safety in-building coverage is a mandatory requirement for all commercial and multi-family buildings. The regulations make it clear that any building owner, developer, or manager can be held liable if they fail to provide adequate coverage.
Tridon has the expertise you need to ensure compliance with local public safety requirements. We will do an on-site survey of existing conditions and then design a system that meets those needs, as well as local codes and guidelines. Our team of experts will work closely with you from start to finish to design, install, test and certify your system while minimizing disruption during installation activities.
As 5G technology reforms digital connections with increased capacity and speed, larger coverage, and superior spectral efficiency, your solutions need to live up to that increased capacity. Even as coverage expands, leaving fewer dead spots on the wireless map, many Albertans will find that large manufacturing and energy work sites will still pose problems to even this expanded wireless capacity.
Cutting edge 5G BDA technology can decrease data loss and increase speed and coverage across your entire organization. As 5G becomes more commonplace, we rely more and more on constant connectivity. BDA and DAS solutions can maintain that connection not only for the convenience of people and the flow of business within your organization, but also valuable equipment that requires constant connection and monitoring.
5G offers a new kind of network designed to connect everything- people, places, devices, and machines. Smart machinery and smarter technology should make your work easier, but if your connectivity isn't reliable, you can be left behind the times. Tridon understands the unique situations of Alberta companies, and has unparalleled expertise in assessing, designing, engineering, installing, and maintaining the perfect solutions to protect your wireless infrastructure. If you have questions about how we can help your specific situation, contact us today.
Concrete, metal, and high-quality glass windows sometimes weaken or stop cellular signals from getting to people inside large buildings. We live in a world now in which constant connection is assumed, and people don't want their links with family or work severed. We all rely on our phones as an extension of our way of thinking, and whether it be employees or clients of your organization, dead spots present an inconvenience that you don't need on your property.
Cellular BDA and DAS antennas boost the signal for cell phones that run on their particular carrier network. This can be customized as well to ensure service from major carriers that may struggle within your building. Not only does this remove inconvenience, but also increases efficiency.
Situations such as remote teams not being able to communicate with a dispatch agent, or having to wait until someone returns to their office to get answers to a pressing question, can be huge time wasters and potentially lost profits and wasted resources. Keeping everyone connected prevents these problems and ensures that your building doesn't prevent signals from getting in or out.
Cell phone signal boosters are commonly used in large industrial buildings such as mines, refineries, or warehouses, but also are very useful in large crowded commercial centers, such as hotels, hospitals, casinos, and airports. For industrial and private work sites, maintaining connectivity is a business necessity for smooth flow of work and emergency preparedness. In customer and service focused enterprises, those reasons still apply, but also keeping people connected within your building is a necessity for customer experience and satisfaction.
In-Building Radio Boosters
You've invested a lot of time and money into your business. Your employees depend on reliable communication to do their jobs and keep the company running smoothly. But you're still not getting the coverage you need in some areas, which means wasted time, missed deadlines, lost productivity and reduced employee morale. Providing reliable wireless coverage to your building is vital for the success of your business.
Tridon's in-building radio boosters improve signal coverage inside buildings where wireless systems often fail due to poor reception caused by structural obstacles such as metal beams, concrete walls, elevator shafts and stairwells. These in-building radio boosters deliver amplified signal coverage, which increases productivity and improves customer experience. Our systems are designed to improve the quality of your wireless network by delivering reliable two-way radio signals throughout your building or campus, which means, no more dropped calls or slow connections.
At Tridon, we have decades of experience working with telecom providers that specialize in a range of different technologies. Our team has real-world knowledge that we use every day to help our clients get more out of their technology investments.
Tridon's services include network planning, system design, installation, and maintenance, as well as customized solutions based on business goals and specific challenges—all tailored specifically for you and your organization. We work with some of the largest companies in the world because they trust us to make sure everything works together seamlessly from start to finish.
At Tridon, we're experts in maintaining strong wireless connections. We can assess your needs and present you with solutions engineered specifically to affordably solve the problems you have. Don't lose the benefits of advanced tech by putting up with bad connections. If you're interested in how BDA and DAS solutions can benefit you, contact us today to learn more.