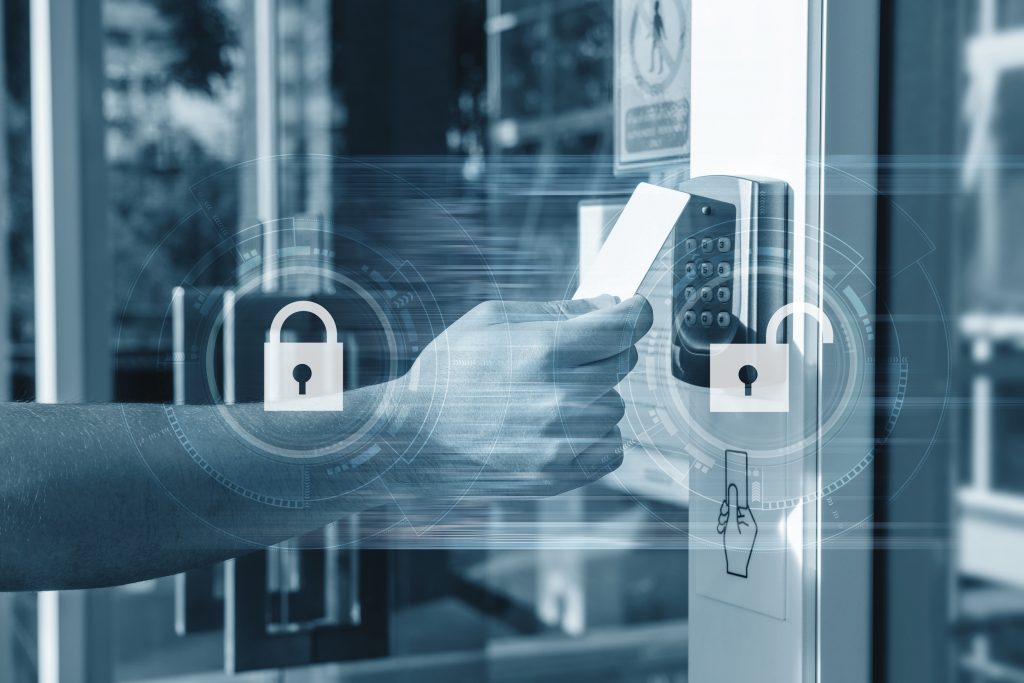 Tridon is the leading telecommunications systems integrator in Western Canada with over 40 years of experience. Tridon has been supplying industrial wireless communications solutions and services to business and government organizations since 1981.
Tridon Communications operates three full-service shops in Edmonton, Fort McMurray, and Athabasca. Tridon is renowned for its relentless commitment to ensuring employee safety using innovative communication technology. We offer various safety and security solutions to let you keep your personnel safe.
Pairing video surveillance with artificial intelligence is the next frontier in workplace safety and security. AI-powered systems boost monitoring efficiency, predicts outcomes, and reduces incidents while improving your response time.
Previously, security teams had to sift through large volumes of recorded video footing following an incident. Although analyzing video feeds is a crucial part of your security process, it's dull, mind-numbing work. It creates numerous loopholes in your security system.
To solve this challenge, Avigilon has developed technologies and products that harness the power of AI technology to dramatically increase the effectiveness of security systems by focusing human attention on what matters most. The AI solution supercharges your video analytics capabilities without tedious, mind-numbing work. The Avigilon AI solution uses deep learning technology and algorithms to identify objects of interest in your video feed. The software then alerts you when something out of the ordinary happens on screen so your team can quickly take action. This prevents false alarms from clogging up your monitoring center and allows you to focus on what really matters – your people, assets, or business processes.
Tridon works with leading providers like Avigilon and Pelco to design, build, install, and maintain your custom video AI system.
Learn more about how Tridon can help you harness the power of video AI for your business.
Video surveillance is increasingly becoming a huge part of enhancing safety and security. Closed-circuit television systems fall into two categories – analog and IP-based cameras. Unlike analog cameras, IP cameras use wireless technology, have more functionalities, and deliver higher resolution videos and images.
Better yet, you can program IP security cameras with video analytics and program them to identify suspicious activities. That allows your security system to tag and flag suspicious behavior and alert your security team to the incident. Video analytics software is a powerful tool that allows CCTV security systems to recognize objects and activities within their field of view. It then sends out alerts when these things happen so your team can take action immediately. This helps ensure that incidents are handled quickly before they escalate into serious situations.
Due to these functionalities, CCTV security camera systems use real-time video surveillance to deter and reduce theft incidents. The ability to store data remotely comes in handy when you need footage for criminal evidence and resolving business disputes. You can also monitor employers and ensure increased productivity without increasing security-related costs.
Learn more about Tridon's CCTV solutions and how to pick a custom security system for your business.
We all know that security is important. You want to keep your staff, visitors, equipment and information safe. Access control provides an additional layer of security in your business premises. The system authenticates and authorizes employees to access certain areas, equipment, and sensitive information. An access control system lets you improve security measures without extra security personnel.
A security system with access control lets you customize user privileges giving you greater control of your operations. It makes for an effortless way to keep your staff, visitors, equipment, and information safe. More than restricting access, such a system keeps a detailed log to let you track and trace incidents quickly and effectively. Whether you want a simple or sophisticated solution, we have just what you need. We will help design an effective security system using the best equipment on the market today in order to keep your employees safe as well as your customers and property secure from unauthorized entry or theft.
Tridon Communications can design, build, install, and maintain that system for you. It allows you to authorize new users and add new control units quickly. It will safeguard your team, customers, and assets from unauthorized access.
Learn more about our Access Control solutions and how they can improve your firm's safety and security.
The safety of your employees is paramount, which means you need a reliable communication system that can be used to evacuate personnel or make routine broadcasts during an emergency. Public Address and General Alarm system are industrial communication systems that support broadcasting and emergency communication. A PA/GA system includes amplifiers, speakers, sound enclosures, explosion-proof phones, emergency phones, and more. These systems are essential in the oil and gas industries because of the ever-present threat of fire and explosion.
These systems are easy to install and are the primary communication option in noisy, large-scale operations. You can use them to evacuate your personnel safely during an emergency or to make routine broadcasts. Tridon's PA/GA systems are essential for any company working with flammable materials or large-scale industrial operations. These systems offer clear voice quality, easy installation, and reliability.
A rugged General Alarm and Public Address system is crucial to getting the job done safely, the right way, every time. The system's hardware should work seamlessly in a harsh and hostile industrial environment characterized by dirt and grime, loud noises, variable temperatures, and a corrosive atmosphere.
Tridon Communications has in-house expertise and decades of experience in Alberta's heavy industries like oil & gas and manufacturing. We can design, build, install, and maintain a PA/GA system that protects your personnel and infrastructure.
Learn more about how PA/GA systems and how Tridon Communications can help you pick the best one for your firm.
You deserve a partner who has your best interests at heart. Whether you are looking for voice or video communications, Tridon is the #1 choice among businesses all over Western Canada.
A leading provider of communication solutions for over 40 years – we've have seen it all and our experienced professionals will get you set up with just whatever solution fits your company's needs best – no matter how complicated they may seem.