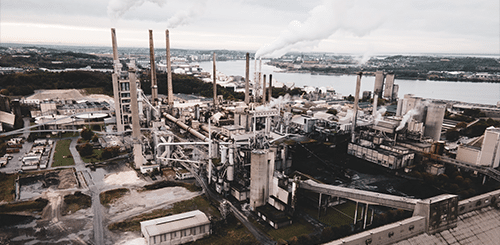 Leading Oil & Gas Telecommunications Industry Solutions & Services
Tridon is the leading telecommunications systems integrator in Western Canada with over 40 years of experience in Oil, Gas, & mining industries. Tridon has services the Alberta industrial community from its fully-service shops in Fort McMurray, Edmonton, Calgary, Athabasca, and Saskatoon.
The firm's reliance on science and engineering enables it to provide custom communication solutions to suit the client's needs. Tridon Communications :
Is an APEGA accredited Communications Engineering and Design Facility.
Operates CSA certified repair facility.
Fiber Optic & Structured Cabling
We design, install, maintain, and upgrade structured cabling systems using fiber optic cable that support all of your telecommunications systems. Evolving technology leads businesses to procure new tools and systems to improve productivity, security and remain agile. Structured cabling future-proofs your business by ensuring that you can Easily maintain, upgrade, repair, replace and even decommission parts or the entirety of your cabling layout.
A structured cabling layout is the backbone of an effective information-driven system (like communication or production), especially in the oil and gas sector. The system can be customized because its infrastructure is comprised of standardized elements. When paired with optical fibers, such a network allows for high-speed connections between various buildings in an industrial complex.
Having an expert plan and organize your cabling can guarantee you broadband speeds with minimal downtime to get information where it is needed when it is needed. They allow you to integrate and meet your voice, video, and data needs with one powerful system.
Tridon's cabling crews can properly install and configure managed switches, splice fiber optic cable, and renew older infrastructure.
Learn more about how a structured cable system can improve productivity when mining for oil and gas.
Supervisory Control and Data Acquisition (SCADA) is a matchless solution to monitor and control field devices at remote sites. They are virtually everywhere in today's industrial landscape. SCADA systems let you interface directly with crucial devices such as pumps, valves, sensors, and motors.
With a SCADA system, you can improve your production efficiency since it allows you to process real-time data and make smarter decisions. You can mitigate downtime, improve your response time, and identify any bottlenecks.
SCADA systems range from simple installations to highly complex installations in a large industrial site or facility. Tridon Communications can help you harness all the benefits of gathering and processing live data. We can install and commission a tailor-made SCADA system to fit your needs.
Learn more about the custom installation of a SCADA system in oil and gas operations.
Intrinsically Safe radios and systems are crucial in industries that deal with combustible materials. Oil & gas, manufacturing, mining, agriculture and even forestry are examples of such industries.. Intrinsically safe equipment is specially engineered to ensure they don't produce sparks or heat. A special housing design regulates the radio's temperature to ensure it doesn't ignite combustible materials in hazardous locations.
Dust, vapor, flammable gases, and chemicals pose a continuous threat in the oil and gas industry, among many others. Intrinsically Safe radios are mandatory in this sector to ensure safety and security.
Modern Intrinsically Safe radios come with enhanced audio quality, extended battery life, improved range, and IP67 waterproofing. They let you create an efficient communication channel with no risk of explosion whatsoever. IS radios let you run your business operations flawlessly without endangering lives and property.
Tridon offers a range of Motorola and Kenwood IS radios that are compliant with the specific safety requirements set by the industries we serve. The in-house experts at Tridon can guide you in choosing the suitable radios for your oil and gas operations.
Learn more about the available IS radios and how they can improve worker safety and security in your operations.
Now more than ever, business success correlates with the ability to adapt and technical capabilities. Industrial operations, especially oil and gas, rely on systems for efficiency, productivity, and safety. You must translate business needs into effective, affordable technology solutions. Having a trusted outsourced engineering part lets you build projects around your business needs without wasting time or resources.
Tridon helps by having experts in design and support. Thanks to our skilled and experienced team of engineers and technicians, we are an end-to-end provider for all wired and wireless telecommunications needs.
Learn more about the advantages of using outsourced engineering services from Tridon Communications.
Maintenance, Installation, and Repair
A lot of investment goes into telecommunications systems and their associated infrastructure. A communication system that performs optimally is crucial to running a smooth operation. It keeps your staff
productive, efficient, and safe and gives you quick and easy access to real0time data, which is always an advantage. Having a reliable telecommunications provider that can keep up with your operation – and respond rapidly in an emergency – helps keep everything running smoothly.
Tridon Communications is that provider. We offer a comprehensive range of services to ensure that your telecommunication system runs the way your operations need it to. With maintenance agreements that cover installs, repairs, and emergency deployment, our team of experts has you covered. Our experts can build a maintenance plan for you that minimizes unexpected downtime and gives you peace of mind.
Learn more about Tridon's maintenance and installation services for the oil and gas industry.
Renting telecommunications equipment is crucial when expanding to new locations or exploring new mines or oil fields. With rental equipment, you get to set up quickly and at a lower cost. It also means you get to standardize your telecommunications systems across all locations. Best of all, you only pay for the time that you use the system or device.
Rental agreements are tailored to your needs. You can opt for a short-term project-specific rental or keep the equipment for a longer duration. One key advantage of rentals is the deployment speeds. You can deploy your system immediately and commence operations with a communications system that's ready to go.
The standardized rental costs come in handy when costing jobs. Rather than a higher cost of the initial purchase of equipment and accessories, coupled with a potentially hard-to-estimate cost of maintenance, rentals provide a predictable recurring cost, meaning you can accurately budget for your project. And, if you use our network – Tridon Connect – the costs and headaches of applying for frequency licenses can be avoided entirely.
Tridon Communications is a certified provider of telecommunication equipment to the oil and gas sector. We provide each client with a team that will program, maintain, replace, and manage the radio, satellite phone, or broadband systems.
Learn more about how we can help you set up a custom communication system to suit your needs.