Cabling, Fiber & Security
We plan, set up, install, and maintain your industrial wired telecommunications systems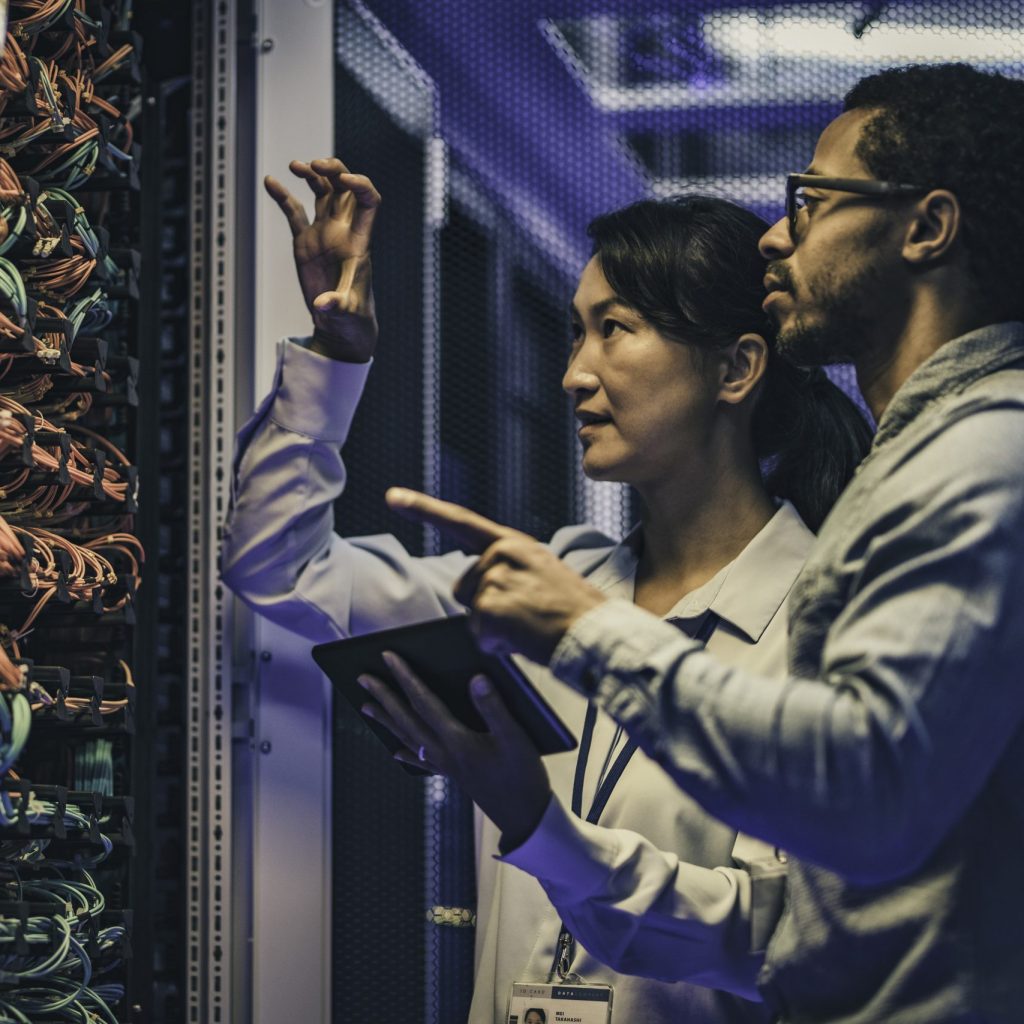 WIRED INDUSTRIAL TELECOMMUNICATIONS
As a telecommunications systems integrator, Tridon has the skill set and the experience to design, build, install, and maintain industrial wired telecommunications systems that allow your operation to thrive while keeping your team and assets safe and secure. Here are some of the solutions we can provide.
TRIDON'S SECURITY SOLUTIONS
Site security is a top priority of western Canadian industrial operators. The need to protect your staff, customers, and assets from an increasing list of threat isn't going anywhere. That's why Tridon offers a full suite of security solutions tailored for industrial applications. Whether it/s a fire threatening your facility or an unauthorized person on site, our solution will let your security team know and help them respond.
Video Surveillance and Video Analytics
By pairing high-definition security cameras with leading-edge video analytics, your security team will have crystal clear imagery and the ability to respond before an incident unfolds. A Tridon-built system can provide you with the tools to make that happen.
Public Address and General Alarm Systems
Industrial PA/GA systems can alert an entire facility with the push of a button. Click here to learn how a Tridon-built system can protect your site and staff.
Access Control
Protect your assets, staff, and information with industrial access control systems that determine who can access restricted areas, and when they can be accessed.
Security Alarms
Equip your facility with industrial security alarm solutions that actually deters thieves, vandals, and trespassers.
TRIDON'S STRUCTURED CABLING AND OSP FIBER OPTICS SERVICES
We know how critical your structured ethernet cabling layout and your outside-plant fiber optics are. They keep information flowing across your facility and the full scope of your organization. An expert design is critical to its success, as is expert maintenance and repair. Our experienced Cabling Division can design a system that exceeds your performance expectations. What's more, our installation of that system will ensure it makes meeting your MAC-D requirements a pain-free process. The end result of a Tridon-built system will be voice, video, and data getting where it needs to be exactly when it's needed, and an operation that runs smoothly.
OSP Fiber Optics
Nothing can match the high-speed, high capacity. Bandwidth that fiber optic cabling can provide your facility. Our cabling crews can provide an installation that supports your data needs today and well into the future and provide whatever maintenance support your system requires.
Structured Cabling
With an expertly designed and installed ethernet cabling layout, information will be able to move across your facility without delay or interference, and maintenance will be a breeze. That is what a Tridon solution looks like. Contact us to learn more.
TRIDON COMMUNICATIONS LEADING TECHNOLOGY PARTNERS