Tridon Communications Announces Acquisition of MORAD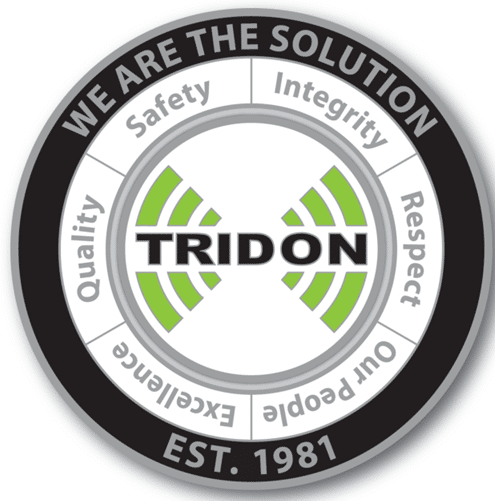 Tridon Communications Announces Acquisition of MORAD
Today, I am both proud and excited to announce that Tridon Communications has acquired a western Alberta telecommunications solutions provider, MORAD Communications.
Like Tridon, MORAD has been providing industry-leading communications solutions for over 40 years. They've applied their knowledge and expertise to support clients in the oil and gas sector, as well as mining, forestry, and recreation. In practice, that expertise translated to a client having their telecommunications needs met – and often exceeded.
Will I still be able to get the same services from Tridon that I did from Morad?
Absolutely. Tridon and MORAD have many similarities and synergies. Both Tridon and MORAD in the past provide TELUS products and services. This will continue under the Tridon Communications name. Both Tridon and MORAD were providers of Motorola two-way radio equipment, systems, and services. This too will continue under the Tridon name. Both companies have excellent cabling technicians that can support large scale ethernet and fiber optic cable networks. This will also continue to be the case under the Tridon name.
You'll still see all the same old faces as you did before, but you may notice a new one every now and then. Contact numbers will remain the same, however we will be transitioning to Tridon email moving forward. All information on Tridon can be accessed at www.tridon.com.
What new services are available to me?
Quite a few.
First of all, Tridon Communications is currently operational in Fort McMurray, Edmonton, Calgary, Saskatoon, Kitimat and now Hinton and Edson. So, if you're in one region but you need support for a project in another, we have you covered.
In addition to Motorola, you'll now have access to Kenwood two-way radios, systems, and support for your team and your fleet. Tridon will be able to provide a range of security solutions including cameras and video analytics from Avigilon and Pelco, public address and general alarm systems, and access control systems.
Tridon can design, supply. construct, and maintain radio towers, broadcast towers, observation towers and radar towers. In addition to all that, we offer a range of cybersecurity, IIoT, and professional engineering services.
What about my MoradNET email and internet service?
All of MORAD's internet services, including webmail, are still active. To access MoradNET, click here to visit moradnet.ca. Additionally, the MoradNET link has been added above the main navigation at Tridon.com.
You can reach us at the same phone numbers you used to call MORAD:
Hinton- 780-865-4484
Edson – 780-723-3939
You'll be able to reach Tridon's main reception at 1-833-487-4366 or at 780-436-5566. Just let the receptionist know what you need, and we'll connect you to the right people. And if you prefer email, you can reach us at connect@tridon.com.
Also, keep an eye out for notes from the former MORAD crew. They'll be reaching out with their new @tridon.com emails.
What about the hours of operation?
The hours will be a little different. Tridon's Hinton and Edson locations will be open from 8am to 4:30pm, Monday to Friday. We will no longer closed during the 12pm-1pm hour.
We couldn't be more excited to have the MORAD team and skills as part of Tridon Communications. This acquisition and the future success of Tridon, the people that work here and the communities and customers we serve are extremely important to us. We are looking forward to the continued support of western Alberta's wired and wireless telecommunications needs.
If you have any questions, feel free to contact us.
Tridon Communications Leading Technology Partners