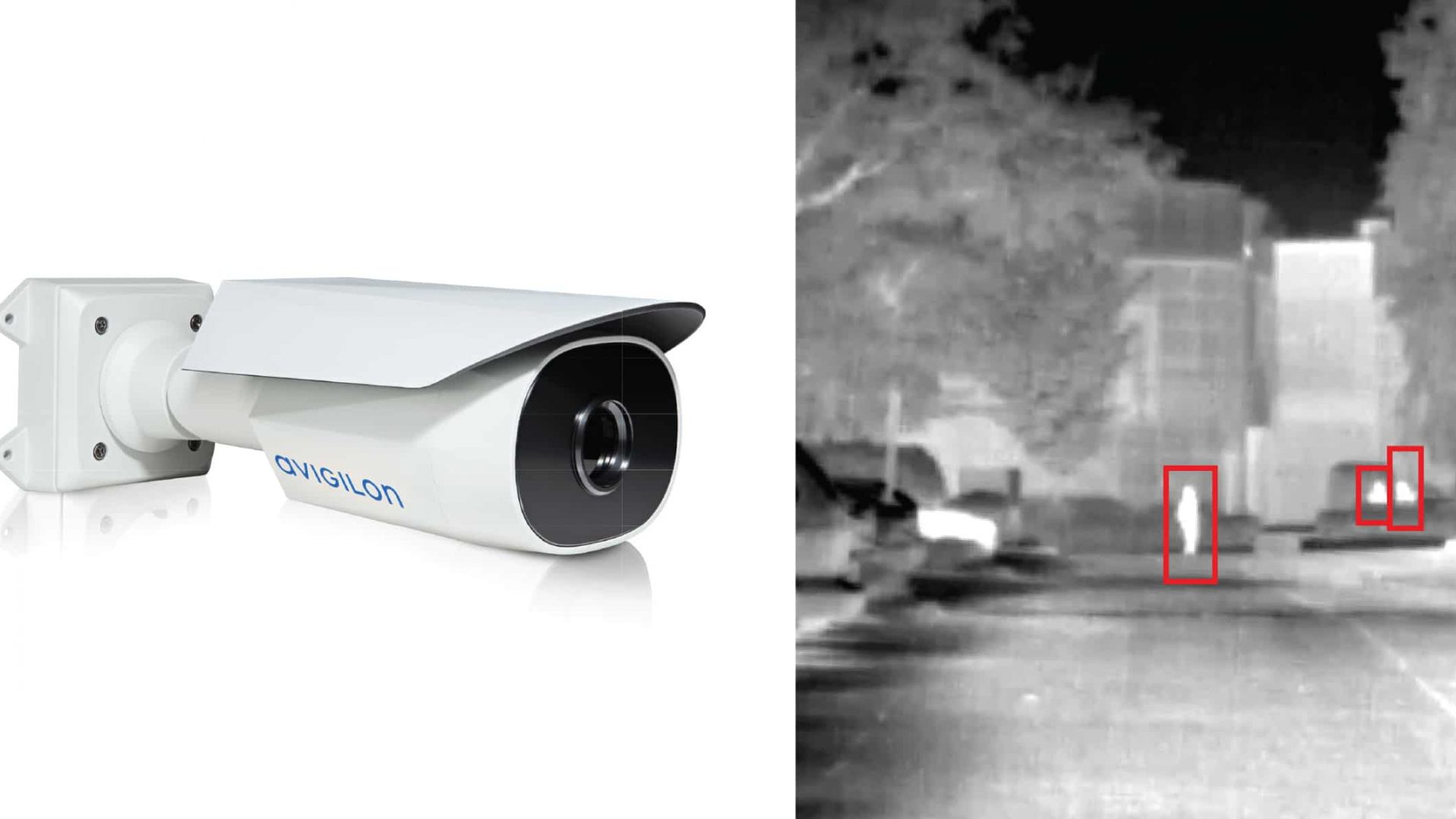 Security is a top priority for any business, but it can be difficult to know how to keep your facility safe or even where to start. No one wants to feel unsafe in their workplace. With the right security system in place, you don't have to. As a Telecommunications Systems Integrator (TSI) Tridon knows the ins and outs of a video surveillance system, and we know what works best.
Our systems are designed with your specific needs in mind. We work with leading providers like Avigilon and Pelco to offer you high-resolution systems that use AI driven video analytics software. This means nothing will be overlooked, and your security staff can use their time more efficiently.
In this article, we will help you decipher information on CCTV camera systems, what they are used for, and how they can benefit your business.
You know that installing a CCTV system can help keep your business and property safe, but choosing the right system, dealing with installation, and then managing the footage can be overwhelming. Businesses have been using CCTV for years to deter crime and protect their employees, but there is a lot of information about CCTV that can make it hard to decide the best solution for you.
CCTV, or closed-circuit television systems come in many different shapes and sizes. These networks allow monitoring of activity that would otherwise go unnoticed with only a few cameras watching over an entire facility – both indoor and outdoor locations such as airports, office buildings, construction sites, etc. The primary use of CCTVs is to detect criminal activities. They deter criminals from vandalizing or breaking into your business, capture evidence of theft, record and monitor traffic infractions such as speeding, and much more.
Applications for CCTV Cameras
Crime Detection and Deterrence
Video surveillance has become an integral component of law enforcement, business, and home security. CCTV surveillance systems are more than just a way to keep an eye on your business; they're also essential for deterring potential criminals. When crimes do occur, video footage helps law enforcement investigate and provides evidence in court proceedings that can ultimately lead to conviction. There's no shortage of ways you might use this technology – from prison guards monitoring their prisoners to private businesses using them for protection and peace of mind.
The benefits associated with having this type of protection doesn't stop there – if something does go wrong while you're away, having live footage available will provide managers considerable insight and it gives them a chance to react swiftly.
Emergency Management
Using CCTV cameras, emergency services and rescue workers are able to provide real-time information via video feed from inside a building or any scene they're working. This allows for more accurate assessment of events as well as quicker response times by disaster management teams who need this information immediately to take the necessary steps to avoid secondary disasters from happening.
Community Monitoring
The city is a living, breathing entity with many parts that work together in harmony. One such part is traffic lights. The cameras at these locations gather statistics as well as evidentiary footage of speeding vehicles. Some sensory nodes include security cameras that analyze the images they record, but to safeguard people's confidentiality, they do not transmit or store these images.
Healthcare Monitoring
Facial expressions are the most efficient way to communicate with others. With 43 muscles that change how you feel and look, it's no wonder AI can read these things more easily than people could ever hope. For example, CCTV cameras watch over patients – like children or the elderly- in case something medically serious happens (like a stroke); they also monitor healthy adults for signs of illness such as asthma attacks/epilepsy etc., so you're always aware when something might go wrong.
Market Intelligence
Market intelligence gathered from video surveillance of customers is being used for analysis in order to improve marketing strategies. For example, market researchers can determine which aisles shoppers visit the most often and when the peak times are that they're likely to be browsing the stores. They analyze heat maps that show where people spend most minutes within any given area or the department store's entire floor plan.
Your business is important to you. You need a security camera that will keep your location safe from harm while simultaneously protecting the people inside against targeted crimes, intrusions by vandals or thieves hoping for easy access to vulnerable areas with valuable equipment, inventory, and sensitive information.
Avigilon's camera systems are designed to help you secure your building. With a unified platform, it is easy for security teams and IT administrators to get full visibility into what's happening at any given time – from anywhere in the location. The technology behind these products has been carefully crafted so that every inch of your site will be monitored 24/7 without sacrificing quality image capture or reliable playback. Additionally, with access control software and an easy-to-use interface, as well as network recorders for both indoor and outdoor surveillance cameras, there's no limit on what types of monitoring equipment can be implemented at any location.
You need to keep your business secure but finding the right video surveillance and security solution can be difficult. It's hard to know which types are right for your business. There are a lot of different options out there, and it can be tough to figure out which one is the best fit.
Pelco offers an excellent selection of IP cameras designed for any industry or application with the broadest options available. Whether you need high-speed performance and exceptional viewed quality under poor lighting conditions, explosion proof camera systems installed throughout sites where there is potential danger from fiery explosions (such as gas refineries) or thermal imaging equipment that can see through smoke – Pelco has what you need.
Contact Tridon Communications Today
While CCTV can be an extremely valuable security tool for businesses, the options and technology can seem overwhelming at first. It's important to remember that not all systems are created equal, and you need to find one that will work best for your specific needs. At Tridon Communications, we offer security camera systems from industry leaders like Avigilon and Pelco. With the help of our trained experts, you can have a system in place quickly and easily that will provide you with peace of mind, constant surveillance, efficient investigations, and powerful deterrence. Do you have more questions about CCTV or its benefits? Contact us today for more information.